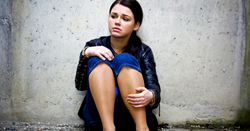 Too many children are affected by bullying, that is a fact. But considering suicide or even actually taking one's own life shouldn't be the next logical step after facing bullying.
London, UK (PRWEB) September 22, 2014
When it comes to youths taking their own life, there are no rights and wrongs. There is no way for anyone to wrap their head around why such a young person sees no light at the end of a dark tunnel. However, the causes for suicide are quite easy to look at and sadly, Bullying is one of the leading causes for suicide between teenagers and young people. NoBullying looks at the scary increase in bullying deaths in an article released today.
A rough examination of the recent suicide stories popping up on the news shows at least half of them were related to bullying or harassment. From Megan Meier, Amanda Todd, Ryan Halligan to Rebecca Ann Sedwick, more teens are taking their lives because they were or are being bullied.
The article does list the top indicators that a teenager is depressed or suicidal. Signs of suicidal behavior include a personality change exhibiting rebellious or angry behavior, withdrawal or isolation from regular events, activities and friends, using drugs or alcohol or participating in other risky behavior, uncharacteristic neglect of physical appearance and preoccupation with writing, songs or poems that revolve around death and dying.
Unfortunately, those contemplating suicide retreat and do not reach out, so it is up to friends and family to be aware of the signs in order to prevent the act from occurring. Those who are being bullied may keep the taunting and intimidation inside for months, even years, before they finally take an action. Since isolation is a major indicator of suicide, those around a teen must be attentive to the outward and visible signs they exhibit.
Online Abuse is also a common factor when it comes to bullying suicide. Teenagers who undergo massive waves of online abuse or cyber bullying tend to believe there is no escape as it is around the clock and follows them everywhere. Child bullying is very common among the suicide cases, children who are abused or bullied at a younger age tend to contemplate suicide as an option if the bullying persists into their teenage years.
The article pushes parents and educators to keep an open dialogue with their teenage children, an open space where feelings are welcomed helps young adults deal with any negative feelings. Suppressing those feelings will only increase their feelings of desperation and with that; it becomes a very reasonable action for them to commit suicide.
Ciaran Connolly, Co Founder of NoBullying says "Too many children are affected by bullying, that is a fact. But considering suicide or even actually taking one's own life shouldn't be the next logical step after facing bullying."
He added that parents and teachers should make a point to educate the younger generations about the sad outcome of bullying online and offline. According to Connolly, it is quite imperative to press for more firm laws condemning all acts of bullying and harassment.
NoBullying.com features many pages dedicated to parents, teens, teachers, health professionals as well as posts related to cyber safety and the latest news about law making concerning curbing Bullying worldwide as well as inspirational Bullying Poems and famous Bullying Quotes.
The website regularly updates its bullying statistics and cyber bullying statistics as it is essential to understand how widespread the bullying epidemic is. It also regularly runs cyber bullying surveys and questionnaires to get recent updated statistics on everything related to cyberbullying.
He also added that anyone suffering from bullying in any form or way can always find advice and help on the NoBullying website – but if anyone is suffering from severe bullying or cyber bullying, the best thing is to talk to someone locally – a parent, teacher or local organization that has been set up to help with specialized councilors to deal with this topic.