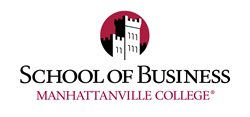 (PRWEB) September 15, 2014
Manhattanville College School of Business will observe the 50th anniversary of the Civil Rights Act of 1964 with a special colloquium Tuesday, Sept. 30 in the campus' historic Reid Castle. This insightful panel will explore the direct and residual impacts of the act on diversity and inclusion initiatives in the workplace.
Esteemed panelists will engage in conversation about the history of Title VII of the Civil Rights Act, emerging trends, and best practices in the arena of diversity and inclusion. The objective of this symposium is to encourage and empower attendees to become agents of change. Panelists include:

Rachel Cheeks-Givan, director of global diversity and inclusion, PepsiCo
Valerie Greenly, director of global client services, RW³ CultureWizard
Evelyne R. Matthews, CEO, Matthews and Matthews Consulting (diversityofficers.com)
Dr. Mona Siu-Kan Lau, adjunct faculty member, Manhattanville College; co-founder of Women on Wall Street and European Women in Business
Each panelist will provide a unique lens on issues – such as disabilities, race, sexual orientation, culture, nationality, and values – based on their field of work.
"Manhattanville College School of Business embraces diversity as exemplified by our student body and faculty," said Dr. Anthony Davidson, dean of Manhattanville School of Business. "This event, honoring an important milestone in American history, is another example of Manhattanville's commitment to its culture of inclusion and equality."
The panel will be moderated by Arthur T. Matthews, adjunct professor, Manhattanville College. The event, which is free and open to the community, will be held from 6 to 8 p.m. For more information, or for corporate diversity officers who would like to be further involved, please call 914-323-5150.
About the Manhattanville School of Business:
For two decades, the Manhattanville School of Business (formerly The School of Graduate and Professional Studies) has helped prepare today's professionals for tomorrow's business.
Students capitalize on its extensive faculty and alumni network with graduates and faculty employed at top companies including Morgan Stanley, MasterCard, PepsiCo, the NFL, Verizon, and the New York Stock Exchange.
Located in the heart of Westchester County in Purchase, NY – and surrounded by Fortune 100 and 500 companies – the School of Business has expanded to now offer six Master's degrees, including, Business Leadership, Finance, Human Resource Management and Organizational Effectiveness, International Management, Marketing Communication Management and Sport Business Management.
The School of Business also offers Advanced Certificates in Business Leadership, Finance, Human Resource Management, and Marketing Communication Management as well as three accelerated Bachelor's degree programs for adult learners and degree completers.
Manhattanville School of Business prides itself on offering industry-driven content taught by seasoned professionals in convenient weekend or evening schedules; its Master's degree programs can be completed in as little as 18 months of part-time study.