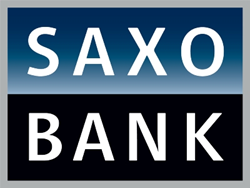 Chicago, Ill. (PRWEB) September 15, 2014
Further to the content sharing agreement announced in April between The Options Industry Council (OIC) and Saxo Bank, the online trading and investment specialist, Saxo Bank has announced an options seminar in Dubai on September 17.
OIC has been educating investors and financial advisers in the responsible use of exchange-listed options for 22 years. To ensure investors understand both the benefits and risks of options, OIC provides education on a range of basic to advanced strategies on topics such as volatility and options on exchange-traded funds (ETFs). OIC offers a wide range of free and unbiased educational material.
Saxo Bank is a leading player in the global online trading of margin, derivatives and multi-asset products. Its multi-asset trading platforms enable both self-directed and institutional clients to have real time access to global financial markets from a single account.
Gary Delany, Director of European Marketing and Education for OIC, said:
"OIC is pleased to be working with Saxo Bank, who shares our belief in the importance of education. As an impartial educator, it is always interesting to conduct an educational seminar in another market centre and I look forward to raising the awareness, knowledge level and responsible use of exchange-listed equity options with users and potential users in Dubai."
Separately, a report commissioned by OIC from market analysts TABB Group in March found that there is a high level of demand from European retail investors for US listed options.
Patrice Hénault, Futures & Listed Options Product Manager at Saxo Bank, commented:
"The recent addition of listed equity options to Saxo's platform was in direct response to a growing appetite across all types of investors. Our clients will also now be able to consolidate their trading onto one platform. Options have traditionally been perceived as complex or risky instruments, and OIC's independent and unbiased educational materials will be instrumental in demystifying their broad range of uses.
"Trading across all asset classes improves trading performance. People like to trade assets in which there exists some volatility, and having a platform that allows you to do that is very valuable. This is why we added equity options to our platform".
About OIC
The Options Industry Council (OIC) is an industry cooperative funded by the U.S. options exchanges and OCC. OIC's mission is to provide free and unbiased education to investors and financial advisors about the benefits and risks of exchange-traded equity options. OIC delivers its education through the Options Education Program, a structured platform offering live seminars, self-directed online courses, mobile tools, podcasts, webinars and live help. OIC's resources can be accessed online at OptionsEducation.org, via mobile app for iOS, or by phone at 1-888-OPTIONS.
About Saxo Bank
Saxo Bank is an online multi-asset trading and investment specialist, offering private investors and institutional clients a complete set of tools for their trading and investment strategies. Its financial community portal, TradingFloor.com, is the first multi-asset social trading platform. A fully licensed and regulated European bank, Saxo Bank enables clients to trade FX, CFDs, ETFs, Stocks, Futures, Options and other derivatives on our award-winning SaxoTrader platform, accessible on PCs, tablets or smartphones through a single account and available in more than 20 languages. The platform is white-labelled by more than 100 major financial institutions worldwide. Saxo Bank also offers professional portfolio and fund management as well as traditional banking services through Saxo Privatbank. Founded in 1992, Saxo Bank is headquartered in Copenhagen and has offices in 26 countries throughout Europe, Asia, the Middle East, Latin America, Africa and Australia.