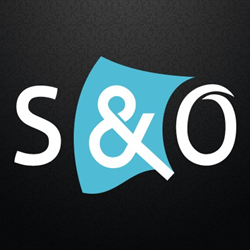 It only takes one great idea to turn into one amazing product. Even with one product to sell, businesses can experience exponential growth when choosing Google Shopping to advertise.
(PRWEB) September 16, 2014
The union of these two forces in eCommerce development and marketing solutions comes at a pinnacle time as September 2014 marks the official migration of Google's former Product Listing Advertisement format to the more enhanced Google Shopping experience. With Google's control of nearly 70% of the online search market, eCommerce businesses should recognize the power of advertising on the internet with the search engine giant. PSD Center has recognized the difficulty that many online store owners face when attempting to structure and optimize new Google Shopping campaigns. With their expertise in developing Shopify and Bigcommerce stores, a partnering with the Google Shopping experts at Sales & Orders only seemed that much more important in growing small online businesses. Sales & Orders employs their own specialized software platform that is focused on providing the right level of insight eCommerce businesses require to increase online sales when advertising products on Google Shopping. By utilizing Product Listing Advertisements on Google Shopping, online store owners and advertisers are able to promote their product inventories with images and descriptions on the first page of the largest search engine network available. Google Shopping campaigns require an incredible level of care and understanding to maximize their impact. The team and software at Sales & Orders work to make the process of advertising on Google an easier and more profitable one.
Both PSD Center and Sales & Orders are major partners of both Shopify and Bigcommerce. By combining unparalleled eCommerce marketing support with expert-level front-end development the two aim to tackle each and every aspect of how to grow small online businesses.