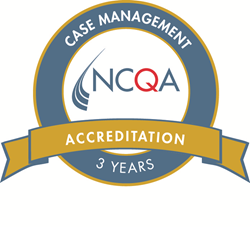 Caregiver Homes is extremely proud to be the first entity focused on home and community based services (HCBS) to achieve an NCQA Case Management Accreditation. --Tom Riley, CEO of Caregiver Homes
BOSTON, MA (PRWEB) September 16, 2014
Caregiver Homes Network, Inc. has achieved the highest accreditation status of Case Management Accreditation from the National Committee for Quality Assurance (NCQA). The Structured Family Caregiving model of care delivered by Caregiver Homes has received this accreditation, which recognizes service and quality that demonstrates strong performance that meets NCQA's rigorous requirements for case management.
NCQA's Case Management Accreditation is a comprehensive, evidence-based accreditation program dedicated to quality improvement that can be used for case management programs in provider, payer or community-based organizations. The highest accreditation status extends accreditation to an organization for three years.
"Managed Care Organizations consider NCQA accreditation to be the benchmark for evaluating other quality healthcare organizations," said Caregiver Homes CEO Tom Riley. "Caregiver Homes is extremely proud to be the first entity focused on home and community based services (HCBS) to achieve an NCQA Case Management Accreditation."
Margaret E. O'Kane, President, NCQA, said, "Case Management Accreditation moves us closer to measuring quality across population health management initiatives. Not only does it add value to existing quality improvement efforts; it also demonstrates an organization's commitment to the highest degree of improving the quality of their patients' care."
About Caregiver Homes
Caregiver Homes provides a unique, long-term care service model called Structured Family Caregiving (SFC), recognized in Connecticut as Adult Family Living, in Indiana as Structured Family Caregiving, in Ohio as Adult Family Living, in Massachusetts as Adult Foster Care, and RIte @ Home in Rhode Island. The organization, a wholly owned subsidiary of Boston-based Seniorlink, Inc. is dedicated to supporting elders with complex medical conditions and people with disabilities live with dignity and independence in their communities. Caregiver Homes employs highly-qualified professionals and specially-designed communication technology to empower caregivers to provide effective, high-quality care at home and to be paid for their commitment. The program was launched in 2005 and is actively serving more than 2,300 clinically complex consumers in five states.
Seniorlink, Inc. offers expertise in managing care for elders and people with disabilities. In addition to its innovative service model, Structured Family Caregiving (SFC), Seniorlink offers expertise to States and Managed Care Organizations regarding cost-effective, long-term care services.
About NCQA
NCQA is a private, non-profit organization dedicated to improving health care quality. NCQA accredits and certifies a wide range of health care organizations. It also recognizes clinicians and practices in key areas of performance. NCQA is committed to providing health care quality information for consumers, purchasers, health care providers and researchers.