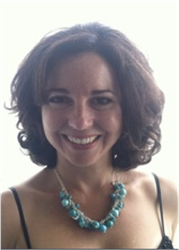 "As a working mom and business owner, I know that having someone who can serve as a a life coach to provide ongoing motivation and accountability can really help make a vision a reality" -Marybeth Cale, mompreneur, publicist and life coach
Rhinebeck, NY (PRWEB) September 17, 2014
Marybeth Cale, owner of Cale Communications, a public relations firm located ninety miles north of Manhattan in the small village of Rhinebeck, New York, has announced the launch of a new arm to the business. Cale, a mompreneur, has expanded the business to incorporate a new scope of services designed to motivate and inspire people to maximize potential. Those services will include group trainings and workshops on a number of topics, as well as one-on-one life coaching for clients all over the country.
Workshops address topics such as assertiveness and self-confidence development in the workplace, the art of effective communication, and achieving work-life balance, among others.
Happiness, adventure, meaningful work, and fulfilling relationships are the primary goals for Marybeth Cale, owner of Cale Communications. "As a working mom myself and a business owner in a vibrant community, I know that there is nothing more powerful than feeling like you have the support system you need, as well as the skill-set, to succeed in both discovering your vision and making it a reality. As a life coach, I hope to empower clients by engaging them in powerful dialogue, helping them understand how to be true to the values and goals they have for themselves and how to create and execute an action plan that brings their vision to life."
Cale established the public relations side of the business in 2005 after her two children were born to achieve healthier work-life balance. In her words, "the firm was first developed to help businesses find the words and platforms to discover and share their unique messages and stories; the life coaching and motivational workshops are the natural result of the evolution of the business and the requests I have received to speak to groups about getting businesses off the ground, and the requests I have received from individuals to support them in their efforts to move their lives forward."
"My feeling is that if my PR firm can help businesses get going, I can work with the individuals to achieve their personal goals as well. As the daughter of a small-town preacher, I have witnessed first-hand what it means to support others in their life journey by watching my father inspire others. I want to do the same, and as working moms and dads attempt to create meaningful lives that have balance to them, I can't imagine a better time to work closely with people as they figure out how to make it all work and remain true to their innermost dreams," said Cale.
For more information, visit marybethcale.com.