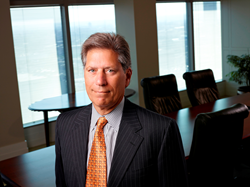 (PRWEB) September 17, 2014
Cleveland-based Spangenberg Shibley & Liber LLP is proud to announce that four of its attorneys have been included in Best Lawyers in America 2015®. Awards received include a Best Lawyers "Lawyer of the Year" award and multiple Top Listed awards.
Firm partner William Hawal was named by his peers as the Best Lawyers 2015 Cleveland Medical Malpractice Law - Plaintiff's "Lawyer of the Year." Only a single lawyer in each practice area in each community can be honored as a "Lawyer of the Year."
In addition, Spangenberg Shibley & Liber attorneys Peter H. Weinberger, Dennis R. Lansdowne, Peter J. Brodhead, and Mr. Hawal were listed in The Best Lawyers in America 2015 list in multiple practice areas.
The 2015 Best Lawyers in America list - the oldest and most respected per-review publication in the legal profession and regarded as the definitive guide to legal excellence - is based on an exhaustive national survey involving nearly 5.5 million votes by over 50,000 leading attorneys.
Designation as a "Lawyer of the Year" is an even greater honor as only one attorney wins in each metropolitan area in a practice area. Selection as "Lawyer of the Year" is based on extraordinary voting averages, reflecting colleagues' respect and integrity.
Spangenberg Shibley & Liber's four Best Lawyers awards and "Lawyer of the Year" honors are especially significant achievements as this 65+ year-old firm only employs 10 attorneys. And as these awards illustrate, this small firm is not only a major player in Cleveland but also on the national scale.
"Our clients come to us from all over the country. Our objective is to obtain justice for people who are devastatingly injured," explained Managing Partner Peter H. Weinberger. "But we're also able to make certain situations safer for the public in general, which is a great benefit of the work we do."
Spangenberg Shibley & Liber LLP represents plaintiffs who have suffered catastrophic loss involving medical malpractice, nursing home negligence, workplace injuries and civil rights violations. The firm's defective pharmaceutical products and medical devices practice includes extensive involvement in multidistrict and coordinated state court litigation and we litigate consumer fraud matters as both individual and class action cases. And the firm's seasoned business litigation group can be a powerful partner in contract disputes between businesses and in commercial litigation.
For more information or to contact an attorney mentioned herein, visit http://www.spanglaw.com or call 216.696.3232.