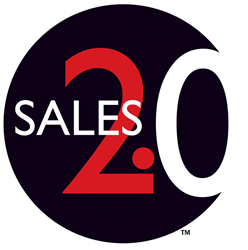 Xactly helps companies build a better business through the power of incentives.
(PRWEB) September 16, 2014
Sales Dot Two, Inc., producer of a leading industry event series for B2B sales managers and executives, is pleased to announce that Scott Broomfield, CMO of Xactly Corporation, will speak at the Sales 2.0 Conference in Las Vegas on September 18, 2014.
The event, which is centered on the theme "Sales and Marketing Convergence," will focus on technology, processes, and leadership initiatives that can help companies achieve long-term success and build a sustainable revenue engine.
The Sales 2.0 Conference has been hailed by Forbes magazine as one of the top 10 conferences entrepreneurs should attend in 2014. Xactly is a premier sponsor of the event.
Broomfield's presentation, "Marketing and Sales: From Infighting to Inspiring," will take place Thursday, September 18, at 11:05 a.m. The session will focus on how organizations can use big-data intelligence to create better alignment across their sales and marketing organizations and achieve common goals.
Xactly helps companies build a better business through the power of incentives. With unique, big-data insights and technologies, Xactly customers can create effective incentive-compensation (ICM) initiatives that fuel a more agile and competitive sales team.
"We are excited to welcome Scott Broomfield to the Sales 2.0 Conference and benefit from his expert advice," says Sales 2.0 Conference host and Selling Power founder Gerhard Gschwandtner. "This will be a very popular presentation for any sales leader interested in discovering actionable steps that will greatly enhance sales performance."
The Sales 2.0 Conference will be held on September 18 in Las Vegas. For more information, visit http://www.sales20conf.com/Vegas2014/agenda.html.
About the Sales 2.0 Conference
The Sales 2.0 Conference showcases leadership strategies and SaaS technologies that help B2B sales and marketing leaders create more competitive teams and drive higher profit. Attendees learn how to achieve measurable success in such areas as CRM use, sales and marketing collaboration, lead generation and pipeline management, social media for sales and marketing, analytics and metrics management, customer engagement, sales transformation and change leadership, and sales process improvement.
About Xactly Corporation
With Xactly, companies unleash the motivational power of their incentive compensation. Our cloud-based, secure solutions help customers take control of their incentive processes and inspire performance. Follow Xactly on Twitter, Facebook, and the Xactly Blog.