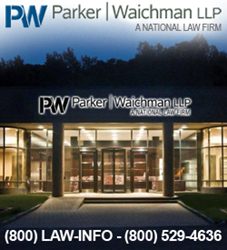 "Viagra has already been tied to a number of serious adverse health effects," said Gary Falkowitz, Managing Attorney at Parker Waichman LLP.
Port Washington, New York (PRWEB) September 15, 2014
Parker Waichman LLP, a national law firm that has long been dedicated to protecting the rights of victims who have been injured by medications reports that a recent study found that use of Viagra (sildenafil citrate), which is also sold under the brand Revatio, is tied to increased risks for melanoma. The study appears in the April 7, 2014 issue of JAMA International Medicine.
The research, a prospective cohort study, was conducted by Wen-Qing Li, PhD, from the Department of Dermatology, Brigham and Women's Hospital and Harvard Medical School, Boston, Massachusetts, and colleagues. Study participants from the Health Professionals' Follow-up Study (HPFS) from 2000 and 2010 were involved; 25,848 men were participants, according to JAMA International Medicine. The study followed prior research that revealed that phosphodiesterase (PDE) 5A (PDE5A) inhibitors, which include sildenafil (Viagra), may increase the synthesis of melanin, which may, in turn, increase the development of melanoma. In fact, according to the study, prior published research revealed an association with sildenafil (Viagra) use and other PDE5A inhibitors to increased melanoma cell invasion, especially in people who carry a mutation in the BRAF gene. The current review did not include a review of other PDE5A inhibitors, such as Eli Lilly's Cialis (tadalafil) and GlaxoSmithKline's Levitra (vardenafil) because these drugs were not approved when the cohort research was initiated.
HPFS study participants were questioned in a 2000 survey if they had been, or were ever, treated for erectile dysfunction (ED). Of the participants, 1378—5.3 percent—indicated that they had taken sildenafil (Viagra) in the prior three months; 1618—or 6.3 percent—of the participants reported ever having taken the ED drug. The participants reported diagnoses of melanoma, squamous cell carcinoma (SCC), and basal cell carcinoma (BCC) in the surveys since 1986. In follow-up from 2000 through 2010, researchers discovered 142 cases of melanoma, which is the deadliest form of skin cancer, JAMA indicated. Men who had recently used sildenafil (Viagra) experienced a significantly increased likelihood of being diagnosed with invasive melanoma when compared to non-users and men who had ever used the ED drug experienced an increased risk for melanoma, as well.
Although other PDE5A inhibitors were not studied, the researchers noted in JAMA that, "The observed association between sildenafil use and melanoma might be partly attributed to the later use of vardenafil and tadalafil among recent sildenafil users. A longer clearance time of other PDE5A inhibitors could have augmented the observed HR for sildenafil." The researchers added that, while the results are not sufficient to change current use recommendations, the "data provide epidemiological evidence on possible skin adverse effects of PDE5A inhibitors and support continued investigation of this relationship."
Ryan Sullivan, M.D., of Massachusetts General Hospital in Boston told MedPage Today that, "Sildenafil may promote tumor growth, at least in tumor cells" and noted that, should a Viagra melanoma cause and effect be confirmed in future research, the effect on melanoma risk will likely apply to all drugs in the PDE5A-inhibitor class, including Cialis and Levitra.
The U.S. Food and Drug Administration (FDA) approved Viagra in 1988 for the treatment of ED in men. Other known Viagra side effects include, heartburn, nausea, and headaches. Men who suffer from angina or very high blood pressure are advised against taking the drug. Since approval, the FDA has issued Press Announcements regarding Viagra and the drug's ties to reports of sudden hearing loss, as well as of non-arteritic ischemic optic neuropathy (NAION), a type of eye disorder that may lead to permanent vision loss when blood flow is blocked to the optic nerve. Viagra has also long been associated with short-term color changes in vision that cause objects to appear green or blue. The FDA announced labeling changes in 2007 for PDE5A medications to ensure the hearing problem risk was placed more prominently on the labeling following research linking these drugs to sudden hearing loss. In 2005, warnings about vision loss were added to the labels.
"Viagra has already been tied to a number of serious adverse health effects," said Gary Falkowitz, Managing Attorney at Parker Waichman LLP. "We hope that additional research will lead to more stringent labeling on this class of drugs and that, awareness of these potential reactions will lead to stronger screening and follow-up on patients taking these drugs," Falkowitz added.
[Parker Waichman LLP continues to offer free legal consultations to victims who have suffered adverse health effects after using medications, such as Viagra. If you or a loved one experienced an adverse reaction after taking Viagra or other PDEA5 inhibitors, please contact the firm by visiting yourlawyer.com and the Viagra Melanoma page. Free case evaluations are also available by calling 1-800-LAW-INFO (1-800-529-4636) or 1-800-YOUR LAWYER (1-800-968-7529).