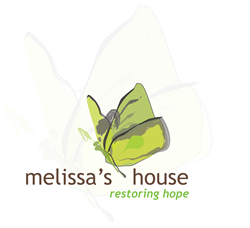 Like most non-profits, this has been a journey. We are determined to have an impact now. We believe our new focus will do just that.
Columbus, OH (PRWEB) September 19, 2014
Melissa's House, a 501 (c) (3) non-profit organization founded eight years ago to provide a comfortable, nurturing home for adults living with mental illness, has announced a shift in strategy. Partnering with mental health housing organizations, Melissa's House will now update and renew existing group residences with aesthetic changes that positively impact the well being of those who live and work there.
"We are committed to creating warm, comfortable, nurturing environments that advance healing and recovery," Melissa's House founder Elaine Goldberg explained. "Instead of concentrating all our efforts – as well as millions of dollars – on just one house, we can have a much greater impact by providing improvements and enhancements to residences already in operation. We are making more efficient use of our funds with this strategy."
Elaine and Nate Goldberg established Melissa's House in 2006, shortly after their daughter, Melissa, who struggled with mental illness most of her adult life, died. The Goldberg's sought to open a warm, nurturing, comfortable home for adults living with mental illness because they could never find one for Melissa. Numerous studies indicate ones environment can positively influence recovery. For example, the 2010 Department of Veterans Affairs New Mental Health Design Guide states "Patient care areas that incorporate access to exterior environments, color, art, pleasant furnishings and other components of a warm environment have been shown to advance health and recovery." In Central Ohio, there are well more than 1700 individual residences for adults living with mental illness. Often the funding is not available to create or update an environment, thereby potentially improving the well being of the residents.
As a result of the new tactics, Melissa's House and the Jefferson Center for Learning and the Arts have mutually agreed to release Melissa's House from its option to develop an east Columbus, 133-year-old home owned by the Jefferson Center for Learning and the Arts. The Columbus-based organization serves as a "nonprofit incubator," helping to launch and guide high impact nonprofits. Jefferson Center President Cindy Powell applauds the shift in strategy, noting that it is typical for a non-profit to evolve and adjust their course over time.
"We are excited to hear about the new tactics," Powell said. "We are particularly proud of our collaboration with Melissa's House. The Goldberg's have been steadfast in their determination to provide adults living with mental illness warm, comfortable houses to call home. We are joyfully optimistic about the impact they will make in the quality of life for members of our community living with mental illness."
The shift in tactics is accompanied by a change in leadership, as well. Melissa Goldberg's brother, Billy Goldberg, has assumed the role of co-chairman along with Jeff Knupp, a Melissa's House board member. Knupp, too, has a personal connection to mental illness. His brother, Tim, struggled with mental illness, and like Melissa, passed away at the age of 36. Together, the co-leaders are determined to move Melissa's House forward and impact as many people as quickly as possible.
"Like most non-profits, this has been a journey," Goldberg said. "We are determined to have an impact now. We believe our new focus will do just that."
Working in conjunction with Community Housing Network, Melissa's House has begun its first update on an east Columbus supportive housing apartment building. Chris King of Manifesto Inc., is contributing services and overseeing the design of the first project. The enhancements may include paint in a fresh color palette, new furnishings, accessories, flooring, lighting, artwork and landscaping.
"These enhancements by Melissa's House will complement our recent improvements to the building and create an even warmer environment," said Susan Weaver, Community Housing Network's CEO. "The cosmetic changes are consistent with the care and concern we show toward the residents who live here, those who visit them, and the staff that works here. Pleasant surroundings are uplifting to everyone, and we believe the enhancements will have a positive impact on our residents' recovery and well-being."
In addition to new co-chairs, Melissa's House has a newly installed board that will provide oversight and help determine programming associated with Melissa's Institute. The Institute focuses on outreach initiatives that educate and help dispel the stigmas so often associated with mental illness.
"The Institute will continue its work to improve the public's understanding of mental illness through education and advocacy," Knupp said. "One in four adults will struggle with mental illness at some point in their lives. Now, more than ever, we need to raise awareness and offer support so that these individuals can lead productive lives."
Tweet This: @MelissasHouse shifts strategy to impact more people now. Check out the new website for details. http://www.melissashouse.org
About Melissa's House
Melissa's House is committed to creating loving and welcoming living spaces for adults living with mental illness. We collaborate with organizations to renew existing residences with enhancements that positively impact the well being of those who live and work there. Creating comfortable, nurturing environments advances healing and recovery while restoring hope.