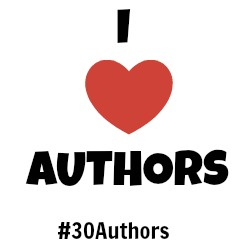 (PRWEB) September 22, 2014
30 Authors in 30 Days is a first of its kind event that connects readers, bloggers, and authors. Hosted by The Book Wheel, this month-long, virtual extravaganza kicked off on September 1 and has been positively received by both the reading and writing communities.
Each day, an author reviews their favorite recent read on a different blog, allowing deeper connections to be made between authors and readers. Several bestselling authors have joined in the event, including Jamie Ford, Adriana Trigiani, A.J. Jacobs, and Jeff Abbott, as well as popular authors such as Cynthia Bond, Lisa O'Donnell, Krisopher Jansma, and Jenny Milchman.
#30Authors has a strong social media presence and widespread support, making this unique event an instant hit with authors, bloggers, and readers and contributing to the overall visibility and success of The Book Wheel.
ABOUT THE BOOK WHEEL:
The Book Wheel is an award-winning, independent book review website that has been featured in advertisements in Goodreads and The New York Times Book Review. Winner of Story Cartel's Top 10 Blogs for Book Lovers (2013) and BookVibe's 10 Favorite Book Blogs Discovered at BEA 2014.