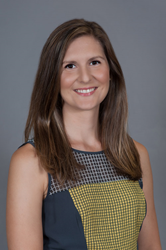 My end goal is to make sure my patients leave with all of their health care goals met, with noninvasive methods if at all possible.
Columbus, OH (PRWEB) September 22, 2014
Women's health specialist, Dr. Erin Schnackel has joined Women Physicians in OB/GYN to provide a full range of gynecologic care through all stages of a woman's life. She is accepting new patients at two convenient office locations, one on campus of OhioHealth Riverside Methodist Hospital and near Tuttle Mall in Dublin.
Dr. Schnackel attended Miami University for her undergraduate degree and The University of Toledo for Medical School. Dr. Schnackel knew she wanted to be an OBGYN ever since she started medical school, as she always had an interest in women's health.
"I can't imagine a better specialty" said Dr. Schnackel. "I get to care for patients through their whole life, from their teenage years to child bearing and then through menopause. I get to see them through some of their happiest times of their lives."
Dr. Schnackel will see patients of all ages and stages in life. She sees women interested in contraception, annual well woman examinations, maternity care, women who have problems with their periods, menstrual cycle, or reproductive system as well as gynecologic surgery, both routine and advanced.
"My end goal is to make sure my patients leave with all of their health care goals met, with noninvasive methods if at all possible" she said.
To learn more about Women Physicians in OBGYN or to schedule an appointment with Dr. Erin Schnackel, visit: http://www.wpiobgyn.com, or call (614) 734-3347.
Dr. Schnackel is an active member of the medical staff of OhioHealth Riverside Methodist Hospital. As a Level III Maternity Center, Riverside Methodist provides the highest level of labor and delivery care and a maternity team that devotes trusted experience and individual attention to each woman. With the da Vinci® Surgical System, our expert surgeons can provide the most advanced minimally invasive gynecologic surgery, with the benefits of less pain and faster recovery time.
About OhioHealth
OhioHealth is a nationally recognized, not-for-profit, charitable, healthcare organization with Methodist roots. Based in Columbus, Ohio, OhioHealth is currently recognized as one of the top five large health systems in America by Truven Health Analytics. It is also recognized by FORTUNE Magazine as one of the "100 Best Companies to Work For" and has been for eight years in a row, 2007-2014.
Serving its communities since 1891, it is a family of 28,000 associates, physicians and volunteers, and a network of 12 member hospitals, 25+ health and surgery centers, hospice, home-health, medical equipment and other health services spanning a 40-county area.
OhioHealth member hospitals include OhioHealth Riverside Methodist Hospital, OhioHealth Grant Medical Center, OhioHealth Doctors Hospital-Columbus, OhioHealth Grady Memorial Hospital, OhioHealth Dublin Methodist Hospital, OhioHealth Doctors Hospital-Nelsonville, OhioHealth Hardin Memorial Hospital, OhioHealth Marion General Hospital, OhioHealth O'Bleness Hospital, OhioHealth MedCentral Mansfield, OhioHealth MedCentral Shelby and OhioHealth Rehabilitation Hospital. For more information, please visit our website at http://www.ohiohealth.com.