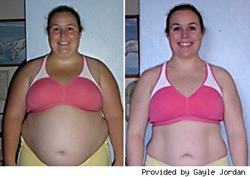 Diet Doc's Emotional Eaters Diet Plans help patients overcome the urge to reach for unhealthy, fatty, processed foods.
New York, NY (PRWEB) September 16, 2014
Emotional eaters generally turn to food, not because they are actually hungry, but for comfort during times of stress, loneliness, and frustration. These comfort foods typically consist of fatty, sugar laden treats that may provide temporary relief, but can lead to unwanted weight gain, as well as sabotaging the best laid weight loss goals. Fortunately, Diet Doc has developed Emotional Eaters Diet Plans that provide patients with the skills and alternatives to overcome the urge to reach for unhealthy, fatty, processed foods. http://www.dietdoc.com/weight-loss/emotional-eaters-diet
New patients will work closely with Diet Doc's certified nutritionists to learn how to begin choosing satisfying, healthy foods instead of high calorie processed foods and sugary snacks during times of stress. A personal online consultation with a Diet Doc physician will enable the doctor to review the entire system to uncover any underlying hormonal imbalances, metabolic, or lifestyle changes that may be causing weight gain or hindering weight loss.
Patients will receive a report of the doctor's findings, which will also include recommendations for the best and safest weight loss alternative. Recommendations may include enhancing the tailor made diet plans with Diet Doc's prescription hormone treatments and exclusive diet pills that work flawlessly with the Emotional Eaters Diet Plans by controlling urges, suppressing the appetite and allowing patients to see faster weight loss results.
Diet Doc understands that having a strong and positive support system during dieting is imperative for successful weight loss. For this reason, patients are provided unlimited access to the staff of highly skilled and dedicated doctors, nurses, nutritionists and coaches throughout their journey. Diet Doc patients know that they can depend on the staff to answer questions, offer suggestions or simply lend their support, guidance and encouragement.
Weekly checkup calls are scheduled to monitor comfort level, attitude, mood and weight loss progress. This personalized service enables the doctors to quickly isolate barriers that may cause weight loss to taper and to alter the Emotional Eaters Diet Plans by resetting the metabolism and quickly placing the body back into fast burn mode.
Diet Doc's new Emotional Eaters Diet Plans are aimed directly toward those who do have busy, stressful lives and who do find comfort and pleasure in sugary, high calorie snacks and foods. Instead of reaching for the cookie jar, reach for the telephone and call the nation's leader in specialized fast weight loss programs to schedule a free and confidential consultation.
About the Company:
Diet Doc Weight Loss is the nation's leader in medical, weight loss offering a full line of prescription medication, doctor, nurse and nutritional coaching support. For over a decade, Diet Doc has produced a sophisticated, doctor designed weight loss program that addresses each individual specific health need to promote fast, safe and long term weight loss.
Diet Doc Contact Information:
Providing care across the USA
Headquarters:
San Diego, CA
(888) 934-4451
Info(at)DietDoc(dot)info
http://www.dietdoc.com
Twitter: https://twitter.com/DietDocMedical
Facebook: DietDocMedicalWeightLoss