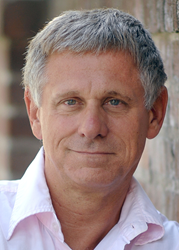 ....we are in such trying times with the legalization of weed, which is really about addiction, greed and money, and allowing another industry and another drug to get our children even more loaded.
Los Angeles, CA (PRWEB) September 16, 2014
Into the Heart of Addiction reveals their newest blog interview with Dr. Howard Samuels. Dr. Samuels shares his thoughts on how he envisions the 12 Step program evolving, long-term sobriety and the motley morphing of today's recovery movement.
Howard C. Samuels, PsyD, is a leading drug and alcohol addiction expert. He is a licensed therapist with a Doctorate in Clinical Psychology and years of experience running two successful treatment centers. Dr. Howard C. Samuels is also an accomplished author, having penned the critically acclaimed ALIVE AGAIN, an in-depth look at recovery from alcoholism and drug addiction.
Dr. Samuels has just celebrated 30 years of continuous sobriety, which is the fuel he uses to propel other alcoholics and addicts into a healthy life free of substance addiction. "If you forget who the enemy is – which is the drug and the drink – you're gonna get loaded." Howard explains his philosophy on hiring only individuals in recovery to work in his primary treatment center, The Hills, and shares his personal thoughts on the future of Alcoholics Anonymous and the big business of recovery. Dr. Samuels' interview can be viewed here.
Into the Heart of Addiction is the New Life House http://newlifehouse.com recovery community's resource for parents and families of substance abusing youth. Writers are recovered addicts and alcoholics, their parents and professionals, who supply the public with an in depth look at the reality of substance abuse and the family system. New Life House believes that change and recovery occur as a result of living in a peer-centered community where young people and parents are held accountable. "This is a process that cannot be side stepped; being accountable is essential and ultimately the saving grace for a drug addict," says New Life CEO Mike Joly.