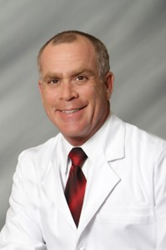 Ethical cosmetic dermatologists should only use FDA approved fillers.
San Diego, CA (PRWEB) September 16, 2014
A recent article discusses the dangers of an injectable substance used as a dermal filler, "Expression", which has not been approved for cosmetic use. "Expression" was originally put on the market to be used as an intra-nasal splint following rhinoplasty, and was never approved by the FDA for use as a dermal filler. Because of its low cost, some practices have been using "Expression" off-label for wrinkle reduction, and patients have had bad reactions to it including swelling, the formation of hard nodules and lumps, discoloration, and severe bruising.
"When looking into dermal filler treatments for cosmetic purposes, it is of the utmost importance to do your research and not try unapproved, untested substances," warned Dr. Goldman. "Ethical cosmetic dermatologists should only use FDA approved fillers, and be upfront and honest about potential side effects."
Dermal fillers have become so popular that there has been an unfortunate rise in the number of non-FDA-approved fillers on the market. "Do it yourself" (DIY) fillers that can be bought online have become more common, however these can be dangerous, as stories about DIY injections and unapproved fillers gone wrong clearly show including death.
"There are a wide variety of outstanding FDA approved dermal fillers to choose from that have been proven safe and effective," said Dr. Goldman. "There is no need to take a risk on an untested, unapproved substance when there are so many proven dermal fillers available. In addition, it's never wise to buy a filler online and have it injected by anyone other than a medical professional. It takes someone who is an expert like a board-certified dermatologist to inject a dermal filler to achieve optimal results."
Following complaints by patients who had adverse reactions to "Expression", the FDA issued a warning and advised practices to stop using "Expression" as a dermal filler. This debacle is an example of why patients should be careful when choosing the best possible person to treat them with a dermal filler. Doing the extra research can make the difference between a successful treatment and one that may require medical treatment to reverse negative side effects.
"We encourage all of our patients to be as informed as possible about any procedure that they are thinking about having," said Dr. Goldman. "Staying informed and trusting your doctor are key to success and satisfaction in any procedure. Dermal fillers are a wonderful and safe method for smoothing wrinkles, adding volume, and obtaining a more youthful appearance, as long as the physician knows what they are doing and the filler itself is proven effective and safe. If you give a violin to a child you get screechy sounds; if you give the same violin to a musician you get beautiful music."
Mitchel P. Goldman, MD, is a board certified dermatologist and Diplomate of the American Board of Cosmetic Surgery with a distinctive insight into the performance of both aesthetic and medically necessary dermatologic treatments. As director of the landmark Cosmetic Laser Dermatology center in San Diego, Dr. Goldman strives to produce excellent patient care while utilizing the most advanced non-surgical and minimally invasive treatments available.