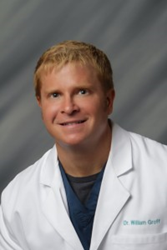 There a lot of home remedies that claim to be able to eliminate PPP, but the only proven method is through a CO2 laser treatment.
San Diego, CA (PRWEB) September 17, 2014
In a new video released for Cosmetic Laser Dermatology in San Diego, Dr. William Groff, an expert on the condition known as PPP, demonstrates a proven effective way of treating it. Pearly penile papules, or PPP, is a condition that affects mostly uncircumcised men in their twenties and thirties, although other men may be affected as well. The condition is characterized by small bumps surrounding the head of the penis.
"While PPP is not a sexually transmitted disease and generally has no adverse symptoms, it can be embarrassing for many men," said leading dermatologist Dr. Groff of Cosmetic Laser Dermatology. "Luckily, there is an effective, noninvasive treatment available. A CO2 laser treatment can completely remove the papules within one session."
PPP is not a widely known condition, and some people may think that it is some kind of sexually transmitted disease, or may confuse it with another condition such as genital warts. However, it is a harmless condition, with the only symptom being the extreme embarrassment it can cause in men affected by it. Many men may try to turn to home remedies rather than talking with a doctor about it, but a CO2 laser is the only proven effective method for eliminating PPP.
"There are a lot of home remedies that claim to be able to eliminate PPP, but the only proven method is through a CO2 laser treatment," explained Dr. Groff. "Men may be afraid to go to their doctor about PPP, but it is absolutely worth it to see a board-certified dermatologist who can provide instant results."
The CO2 laser treatment is absolutely painless, as a topical numbing cream is applied for thirty minutes to an hour before the treatment starts. The CO2 laser will then be used to carefully eliminate the papules one by one. After the treatment, there may be some scabbing, redness, swelling, or mild discomfort which will fade within one to two weeks.
"Most men are able to resume their everyday activities and go back to work immediately following a CO2 laser procedure," said Dr. Groff. "It typically takes one to two weeks to fully heal, after which the appearance of the penis will be significantly improved."
Men suffering from pearly penile papules shouldn't hesitate to seek the advice of a board-certified dermatologist such as Dr. Groff. There is no need to live with the embarrassment or self-consciousness that may accompany PPP while there is a proven and painless method to be rid of the condition.
Dr. William F. Groff has been practicing dermatology in San Diego for more than fourteen years and is considered a leader and innovator in the field. Having given over 100 lectures in several countries across the globe, Dr. Groff has a passion for sharing knowledge with others in his profession to promote research and advanced treatment methods. With a unique knowledge of injectable treatments, Dr. Groff travels the country to serve as a key opinion leader and trainer for Allergan INC, the makers of Botox Cosmetic and Juvederm Voluma, as well as Medicis and Merz Pharm. At Cosmetic Laser Dermatology in San Diego, Dr. Groff helps patients achieve ideal cosmetic goals through custom treatment plans developed to address their exact needs.