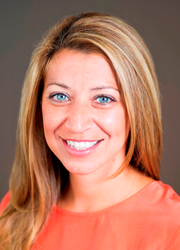 Beverly, MA (PRWEB) September 17, 2014
A bad credit score can hold you back from being granted credit in the form of a loan or a credit card. S&N Debt Solutions has started to educate their clients about how to raise their credit scores. Nicole Morgan, President of S&N said this; "one of the first things mortgage lenders look at is your credit score. If your credit score is too low, a lender may not grant you a mortgage regardless of the value of the property."
One of the first questions people ask is what are the factors that make-up my credit score? According to the financial gurus at S&N; here are the five most important factors that credit providers look for when evaluating your credit worthiness;
1. Do you pay your bills on time or are you chronically late and subject to late fees? In order to reach a high score you must pay your bills on time.
2. Are you using a large amount of credit such as; a car payment, a mortgage, credit cards, and other loans? If you have too much current debt compared to your income your score can be adversely affected.
3. How long have you had credit? Measured in years, the longer you've been managing credit and debt the better.
4. What type of credit do you use? For example, credit used to purchase assets like a mortgage or education loans is considered better than credit card debt. It is a plus if you have a mortgage and you have made consistent and on time mortgage payments over a period of years.
5. How much credit are you using out of all the credit that is available to you? Lenders prefer to see that you are not using all of it. The amount of credit you use provides lenders with an indication of whether you are living within your means. Use caution and resist the "urge to splurge" especially during the holiday season.
Nicole Morgan expressed it this way; "In the end once you have a high credit score you will be among an exclusive group to whom lenders want to offer loans. A high credit score can be maintained when you act responsibly with your finances."
It's important to know what you credit score is and S&N recommends checking it with any of the three major reporting agencies at least once per year.
About S&N Debt Solutions:
S&N Debt Solutions is one of the leading unsecured and credit card debt settlement companies in America. Since its inception, S&N has focused on providing its clients with an unparalleled program that allows individuals to pay-off unsecured and credit card balances for negotiated amounts, frequently 50% less than what they owe.
http://debtsettlementnegotiations.com/
S&N offers a sound alternative to bankruptcy, debt consolidation and consumer credit counseling by providing programs and services that are both professional and compassionate.
About Liberty Publishing:
Liberty Publishing has been providing cutting-edge content to financial institutions, financial advisors, CPAs, insurance professionals, real estate agents, and fee-only financial planners for over three decades. Our financial, economic, and tax content has become the standard by which all others are judged.
Liberty takes all personalized communications from the drawing board through the final production process. The customer-focused teams assembled at Liberty represent a diverse group of professionals who offer the best of experience from their fields.
Written by:
M. Jeffrey Rosen, CLU, ChFC
jrosen(at)libertyink(dot)com
Liberty Publishing, Inc.
800-722-7270 Ext 122
###