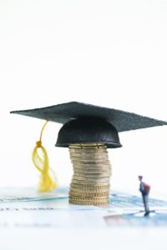 (PRWEB) September 16, 2014
Broadview Mortgage has announced the introduction of an interview based "Broadview Scholar Award", available exclusively to ABC Unified School District for the 2014-2015 school year.
"It's meant to be more than just a scholarship, it's a scholar program," says Chris Apodaca from Broadview's Long Beach Branch, "it's one thing to write a check, it's a different matter completely to mentor a scholar. We are committed to mentoring the future business leaders in our community."
The award is by nomination only and available to all five ABC high schools. Two high school seniors will receive $2,500 each to help offset tuition costs their first year of college. In order to be eligible, student names must be nominated by a counselor or principal, no more than five from each high school can be nominated.
Each interview is slated to last 30 minutes with students doing a presentation showcasing their community involvement. "There's so much that gets left out of an essay, we want to get to know the person," says Apodaca, "we want to know about a need in the community that they're passionate about. We want them share their vision for the future of that cause."
Unlike other scholarship awards, the Broadview Scholar recipient is eligible to be an intern at Broadview Mortgage their first year of college. "One of the best ways to learn textbook material is by practicing it in the real world. A paid internship at our Long Beach office would be an amazing way to gain real world experience," says Apodaca.
The formal criteria and nomination form will be released district wide on September 25th.
Broadview Mortgage is a community oriented mortgage bank with a strong history of supporting education. The Long Beach branch has consistently donated time and resources to benefit ABC Unified school.