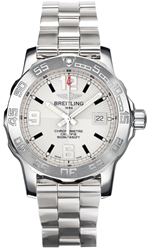 "We are proud to once again partner with Avant for Men and are pleased to support FIDF" says Stan Razny, owner of Razny Jewelers.
Highland Park, IL (PRWEB) September 16, 2014
A free charity event benefitting FIDF (Friends of Israel Defense Forces) will be held on Thursday, September 18 from 4:00-8:00pm, hosted by Highland Park's premium men's specialty store, Avant for Men (1849 Greenbay Road).
"The FIDF has programs that support the troops and their families. The Legacy program is one program that I embrace," says Avant owner, Elia Galam. "The program supports the widows, orphans, and other family members who lost a loved one during military service. Knowing that FIDF is there to help these families rebuild their lives is wonderful."
Razny Jewelers will be onsite the night of the event to raffle of a Breitling Colt 44 watch valued at $3,200. In addition to their raffle they will also be displaying the latest trends in Fine Swiss Timepieces. "We are proud to once again partner with Avant for Men and are pleased to support FIDF" says Stan Razny, owner of Razny Jewelers.
Highlights include wine tasting from Jemrose Wines, light appetizers, a silent auction of rare wines, raffles for Robert Talbott clothing and a presentation of Robert Talbot's Fall Collection. During the event, contribute $200 to FIDF and receive a 15% discount; contribute $300 and receive a 25% discount storewide (including Jemrose Wines).
About Razny Jewelers:
Razny Jewelers is family owned & operated. The Razny Family represents the world's top brands and offers custom creations. For over 60 years, Razny Jewelers has defined the essence of what a fine jewelry store should be to their clientele. Razny Jewelers is dedicated to the best combination of old-world and modern values. They are one of the only jewelers in the Chicago area that fabricates custom creations truly by hand. With several bench jewelers on staff, custom jewelry remains their specialty. Their careful attention to perfection & unrivaled craftsmanship turns dreams into reality. Razny Jewelers' integrity, honesty & commitment to unparalleled personal service bring their customers back time after time.
About Avant for Men
Avant for Men provides fine menswear and personalized made-to-measure services to customers in the greater Chicago area. Located in Highland Park, Avant for Men carries a wide variety of men's suits, sportswear, outerwear, footwear and accessories from elegant brands, and offers superior tailoring services for clothing, outerwear and accessories. Avant for Men is located in the heart of downtown Highland Park's Renaissance Place, 1849 Greenbay Road, #105, Highland Park, IL 60035. For more information call 847-681-1100.
About Friends of Israel Defense Forces FIDF
Friends of Israel Defense Forces (FIDF) initiates and helps support educational, social, cultural, and recreational programs & facilities for the young men and women soldiers of Israel who defend the Jewish homeland. FIDF also supports the families of fallen soldiers. Their slogan is "Their job is to look after Israel. Ours is to look after them." FIDF is located at 29 E. Madison St., Chicago, IL 60602. For more information, please call 312-372-8500 or visit http://www.FIDF.org.