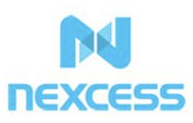 Providing the fastest and friendliest hosting services available is our core mission, and we're looking forward to working with Dell to bring our approach to an even wider market.
Southfield, MI (PRWEB) September 16, 2014
Nexcess, a Michigan-based provider of high-performance managed web hosting, has been selected to join the Dell Founders 50.
The Dell Founders 50 is a two-year program from the Dell Center for Entrepreneurs that focuses on promoting growth in member companies, leveraging Dell's business expertise and support to enhance the growth of companies that have already established a track record of leadership, excellence, and vision.
Members of the Founders 50 benefit from Dell's expertise in building scalable technology, marketing and branding, sales enablement, and networking.
"From superior hardware to a wonderful working relationship with Dell Financial Services, Dell has been a crucial partner in the growth and development of Nexcess," commented Chris Wells, President and CEO of Nexcess, "We're proud to be included in the Dell Founders 50 and consider it a validation of our commitment to bring a fresh, user-focused approach to web hosting."
Since 2000, Nexcess has experienced rapid growth and achieved numerous other accolades, such as five consecutive inclusions in the Inc. 5000 list. Today, Nexcess offers performance-maximized WordPress, Magento, and ExpressionEngine hosting from three continents, with multiple facilities in the U.S. as well as points of presence in Europe and Australia.
###
About Nexcess
Nexcess is a Southfield, Michigan-based managed hosting company founded in 2000, with wholly-owned data centers located in Dearborn, Michigan and Southfield, Michigan. Nexcess offers a variety of hosting services ranging from entry-level packages to custom clustered/complex hosting configurations, with an emphasis on performance maximization. For more information, visit http://www.nexcess.net.