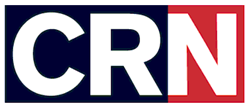 The growth in the adoption of cloud technologies is transforming business
Hoboken, New Jersey (PRWEB) September 16, 2014
eMazzanti Technologies, a NYC area IT consultant and managed services provider announced today that it has been named to the CRN Fast Growth 150 list. The prestigious list recognizes those solution providers that have been the fastest growing over a two-year period based on gross revenue from calendar year 2011 to calendar year 2013. These solution providers have demonstrated exceptional business finesse in order to thrive despite a turbulent IT economy.
"The solution providers recognized in CRN's Fast Growth 150 list have successfully navigated the industry's economic upheaval and have adapted their businesses and grown despite the significant changes that evolving technologies like cloud computing, collaboration and mobility have created in the IT space," said Robert Faletra, CEO of The Channel Company, publisher of CRN. "These organizations are some of the most successful solution providers in business today, and it is our pleasure to recognize them for their accomplishments and draw attention to them as leaders in today's IT channel."
eMazzanti attributes their rapid revenue growth over the past two years to increasing sales of cloud solutions. New Microsoft technologies such as Microsoft Office 365 Enterprise or Small Business, and Windows Server 2012 R2 contributed significant revenues while providing exceptional value to customers seeking performance, reliability and anywhere access to business applications.
"The growth in the adoption of cloud technologies is transforming business," stated Carl Mazzanti, CEO. "eMazzanti is excited to help facilitate this migration to the cloud for our customers who are seeing remarkable benefits."
With 81% growth in total revenues from 2011 to 2013, eMazzanti ranked 66th on the list, the highest ranking for a New Jersey company, and second highest for IT companies in the NYC metro area. eMazzanti has also experienced double-digit growth in each of the years since its founding in 2001.
"Microsoft Office 365 for business fosters productivity and growth with powerful business tools, accessible from anywhere, at an affordable price," stated Jennifer Mazzanti, president, eMazzanti Technologies. "With the explosion of mobile computing and devices, Office 365 is the smart and secure way to go."
Highlights on the Fast Growth 150 list are featured in the October issue of CRN and can be viewed online at http://www.crn.com.
Other related resource information:
Is Cloud Computing Right for Your SMB?
eMazzanti Technologies Offers Microsoft Office 365 Free Trial and Expert Cloud Migration Services to Area Businesses
About eMazzanti Technologies
eMazzanti Technologies' team of trained, certified IT experts provide 24×7 outsourced IT support to help ensure business productivity, address challenges of growth, cloud computing, mobility, critical business continuity and disaster recovery demands. The consultancy has special expertise in retail, manufacturing, distribution, financial, architectural, engineering, construction, government, educational, legal services, accounting, marketing communications, and healthcare market segments, while maintaining high customer satisfaction levels.
eMazzanti serves the Hoboken, NJ and NYC area markets as well as regional, national and international business support requirements. The IT firm is Microsoft's 2012 Partner of the Year and on-going Gold Partner, Microsoft Northeast Region Partner of the Year; a five-time recipient of WatchGuard's Partner of the Year and has achieved the Inc. 5000 list for the fifth year in a row. Download the free article: How to Select an IT Provider here. More than 400 companies trust their IT support needs to eMazzanti Technologies. For more information contact: Carl Mazzanti 201-360-4400 or emazzanti.net. Twitter: @emazzanti, Facebook: Facebook.com/emazzantitechnologies.
About The Channel Company
The Channel Company is the channel community's trusted authority for growth and innovation, with established brands including CRN, XChange Events, IPED, and SharedVue. For more than three decades, we have leveraged our proven and leading-edge platforms to deliver prescriptive sales and marketing solutions for the technology channel. The Channel Company provides Communication, Recruitment, Engagement, Enablement, Demand Generation and Intelligence services to drive technology partnerships. Learn more at http://www.thechannelcompany.com.