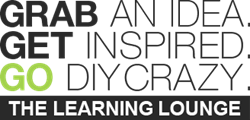 "There's a wealth of information in the Learning Lounge, and we've worked very hard to organize it in a way that makes it fun and helpful." said Director of Marketing Nick Hupka
Kirkland, WA (PRWEB) September 16, 2014
ATGStores.com continues its effort to enhance the experience it offers customers with the rollout of its new "Learning Lounge" – an online library of home improvement tips, tricks and how-to videos that cover everything from ceiling fan installation to buyer's guides for birdhouses.
"We're excited to continue bringing all that's good to our customers by providing enriched content and information to make the buying process easier," said ATGStores.com President Michelle Newbery. "In many ways, the Learning Lounge is an extension of our customer service; another way for us to engage with people and help them save time and money on home improvement projects."
The Learning Lounge has three main components: the Media Gallery, Articles and the ATGStores.com Blog. The Media Gallery contains infographics, how-to videos and other image-based content, while the Articles section and Blog provide detailed information on hundreds of topics.
"There's a wealth of information in the Learning Lounge, and we've worked very hard to organize it in a way that makes it fun and helpful," said Director of Marketing Nick Hupka. "Learning can be inspirational. This is a place where people can drop in for a quick tip or hang out and enjoy more in-depth material."
Future plans for the Lounge include an interactive element that will allow customers to share ideas and chat with design pros and DIY enthusiasts about plans, projects and how to get the most out of everything ATGStores.com has to offer.
"This is just the beginning for the Learning Lounge," said Mr. Hupka. "We want to help people improve their homes and add value to that experience in a way that extends beyond simply providing them with a home product."
ATGStores.com, a Lowe's Company since 2011, specializes in home improvement and home furnishing products and has been serving its customers since 1999. The company features more than 3.5 million products in a host of different categories ranging from lighting and plumbing to furniture and hardware. Click here for more information and a detailed timeline on ATGStores.com.