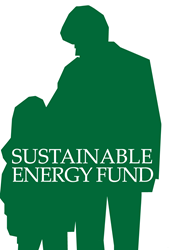 Allentown, PA (PRWEB) September 17, 2014
Bill is a senior vice president at Meridian Bank, where he manages a team of commercial lenders. He has an impressive twenty-five year career which has given him a unique combination of experience in manufacturing and expertise in the financing of green building projects, a topic on which he is a regionally and nationally recognized speaker
Bill holds a Bachelor of Science degree in business management from the University of Scranton. He has also served on the board of Habitat for Humanity Chester County and was a member of the Delaware Valley Green Building Council Development and Green Economy Task Force Funding Committees.
"Bill Defalco brings a tremendous amount of knowledge about green building financing which will serve the Fund during his tenure as a director," stated Alan Roman, chairman of the board.
Sustainable Energy Fund is a nonprofit organization that assists energy users in overcoming financial, educational and regulatory barriers to a sustainable energy future. Sustainable Energy Fund provides a variety of services including financing energy conservation, energy efficiency and renewable energy projects; educating the leaders of today and tomorrow to create a passion for sustainable energy; and representing the interests of energy conservation, energy efficiency and renewable energy in proceedings before the Pennsylvania Public Utility Commission.