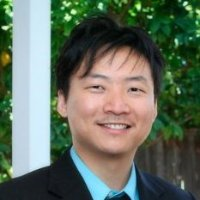 Palo Alto, CA (PRWEB) September 17, 2014
BlackStone Discovery, a leading provider of information governance consulting services, forensic technology services and E-Discovery solutions for corporations and law firms, announces the appointment of Danny Cheun as Solutions Architect. With the acquisition of Danny, the BlackStone Discovery team continues to expand its professional services group.
"Danny's comprehensive knowledge of automation, software architecture, infrastructure optimization, and security make him the perfect technical acquisition to take BlackStone's technological development to the next level. We are very excited to have him." elaborated Derek Duarte, Vice President of Technology Solutions.
As Solutions Architect, Danny will be responsible for the development of BlackStone Discovery's proprietary E-Discovery technology solutions, custom client software solutions, automation, and quality control. In addition, Danny will oversee BlackStone Discovery's infrastructure upgrades and data security.
Prior to BlackStone Discovery, Danny Cheun was a Linux Programmer for ReadyTech Corporation and a Network Support Engineer at Adax, Inc. where he worked in software development, specializing in cloud and virtualization technology, and quality assurance. Danny handled numerous responsibilities including writing and maintaining programs for Windows and Linux based VMs, developing cron scripts for automated reports, enhancing scripts and fixing bugs, configuring and benchmarking complex gateway products. His languages include: Java, BASH, Python, Tcl/Expect, C/C++, and Xcode, to name a few. Among his many accomplishments, Danny developed a working demo for a new cloud hosting solution, using the open source python boto API, and also wrote a raw sockets program that manually constructed and transmitted iTDM telecom protocol ACK packets to troubleshoot interoperability issues.
He holds a Bachelor of Science in Computer Science from California State University, East Bay and a UNIX/Linux System Administration certificate from the University of California, Berkeley, where he earned a certificate of distinction. In his spare time Danny enjoys learning new languages, website/software development and photography.