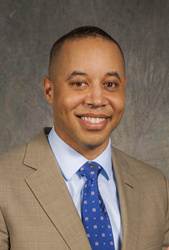 Chicago (PRWEB) September 15, 2014
Hasani Steele of RE/MAX Premier Properties has carved out a distinctive niche in the real estate market on Chicago's South Side as both top real estate broker and a leading consultant on rehab and development. Over the last three years, he has been instrumental in completing residential development projects in Chicago that have captured a remarkable 23 Good Neighbor Awards from the Chicago Association of Realtors® (CAR), while also ranking as the top individual RE/MAX broker in Northern Illinois based on 2013 sales.
Earlier this year, 13 projects that Steele helped complete in 2013 were recognized at the annual Good Neighbor Awards ceremony. Eleven were among 34 in Chicago to receive a Good Neighbor Award this year. Two other projects in which he was involved earned honorable mention.
Steele played a central role in the conception and design of each project through his Steele Consulting Group and then brokered the sale of the completed properties.
The honors bestowed this year on the projects in which Steele participated set a new record in a consistent pattern of accomplishment. Steele was involved in seven projects that captured the Good Neighbor Award last year and in five projects that won the award in 2012.
Steele has been very effective in establishing markets throughout numerous Chicago neighborhoods. His success stems from his strong belief that in any real estate market there are buyers who will pay for a high-quality product, especially on the South Side of Chicago, which offers beautiful beaches, elegant boulevards, highly ranked universities, and some of the world's most stunning architecture.
Steele has been instrumental in turning a series of blighted properties into attractive residences with modern finishes, while maintaining the historical essence of landmark properties.
"There are tremendous opportunities for thoughtful rehabilitation and development across the South Side," said Steele. "The recognition our projects have received from CAR should help focus attention on those opportunities, bring more investment to those communities and help revitalize them and the city as a whole. For those reasons, we are very excited about the number of awards we have captured this year. It shows our momentum is accelerating."
The 2014 Good Neighbor Award-winning properties in which Steele participated are at 3438-48 S. Giles Ave., 3638 S. Giles Ave., 4842 S. Evans Ave., 3648 S. Prairie Ave., 1716 W. Beverly Glen Pkwy., 6659 S. Ellis Ave., 9715 S. Lowe Ave., 6508 S. Kimbark Ave., 4541 S. Champlain Ave., 4058 S. Lake Park Ave. and 6417 S. Ingleside Ave. Projects at 4245 S. Langley Ave. and 6651 S. University Ave. received honorable mention. For more on these projects, visit http://www.whatasteele.com.
The Good Neighbor Awards program, established in 1992, recognizes ground-breaking rehabs and new developments throughout the nine-county Chicago area that contribute to serving local community needs, enhancing economic vitality and bolstering civic pride.
RE/MAX has been the leader in the northern Illinois real estate market since 1989. The RE/MAX Northern Illinois network, with headquarters in Elgin, Ill., consists of 2,000 sales associates and 100 individually owned and operated RE/MAX offices that provide a full range of residential and commercial brokerage services. Its mobile real estate app and http://www.illinoisproperty.com provide comprehensive information about residential and commercial property for sale in the region. The northern Illinois network is part of RE/MAX, LLC, a global real estate organization with 90,000+ sales associates in 90+ nations.