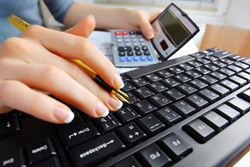 [Hometown Values] provides training seminars, on-call staff assistance, and plenty of fellow entrepreneurs to connect with you."
Everett, WA (PRWEB) September 18, 2014
Hometown Values knows their stuff when it comes to helping young entrepreneurs start out with building their own businesses. This Seattle-based coupon marketing business has been the spring-board for literally dozens of individuals wanting to start their own businesses.
In their recently released article, "6 Tips On How To Manage Your Own Business", Hometown Values provides those eager, self-motivated individuals with six of the most important tips that they give to those that partner with them; plan, figure out how much time they have and need, prioritize tasks, learn their own skills and learn to delegate to others, be willing to get moving before things are 'perfect,' and, finally, be willing to adapt.
As the article moves into each tip in greater depth, they emphasize that organization is not the killer of creativity, but, rather, organization is the tool that allows creatives to work freely, unhampered by sudden deadlines, unexpected dead-ends, and lack of properly planned time. Of course, they recognize that learning this doesn't come naturally to most people. As far as they are concerned, Hometown Values makes it clear that they feel that preparation and training is key in achieving success for any small business.
To learn more about business opportunities with Hometown Values, check out their website at: http://directmailbusinessopportunity.com/6-tips-to-manage-your-business/
"We provide training seminars, on-call staff for assistance, and plenty of fellow entrepreneurs to connect you with that share your dream of being an own boss, of building something of your own," they say. Partners that choose to come alongside Hometown Values will be given training and tools for success for years to come, regardless of whether they want to continue their current business venture, or begin another—or even several!
About Hometown Values Coupons:
Hometown Values is designed to connect local businesses with local consumers and give them money saving offers to connect in business. The magazine provides an abundance of coupons for many products and services for big savings, and the new mobile apps make savings easy for on the go.
http://www.myhometownvalues.com
For advertising questions, email: jim(at)myhometownvalues(dot)com.