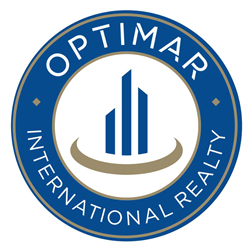 Miami, FL (PRWEB) September 19, 2014
Hernan Gleizer, Broker-CEO of Optimar International Realty and head of commercial operation, is proud to announce the recent sale of two retail spaces for $22,800,000 at Brickell Heights a "mixed use" luxury complex. The Related Group, in a joint venture with Crescent Heights, is currently developing the properties.
The first property is a mega sized two-story retail space sold for $17.5 million (about $815 per square foot) with an approximate footage of 21,484 square feet. The ground floor of this property has an 18-foot high ceiling, which includes floor to ceiling windows, and a square footage of 9,782. The second floor has a 15-foot high ceiling, as well as floor to ceiling windows, and a square footage of 11,702. The highly visible 140 linear feet retail storefront covers the entire North West corner of South Miami Avenue and 9th Street. Two international renowned restaurants with ample outdoor seating space anchor the Landmark corner. The buyer of this property is a solid commercial group form New York with diverse holdings in Miami.
The second retail space, is located below the second tower of the luxury condo complex on 9th street, sold for $5.4 million ($674 per square foot). The buyer, a South American group, will have the 8,015 square feet property with 18-foot high glass storefront windows. Construction of the building has already begun its process and has an estimated time of completion for the 3rd quarter of 2016.
About Optimar International Realty
Optimar International Realty provides superlative expertise and unparalleled customer service to clients engaged in every facet of commercial real estate including: development, sales, acquisitions, and management. Their leadership and exemplary performance attest to the professionalism and proficiency of the Optimar associates. Committed to benefit every client with the finest, most ethical team of experts in South Florida luxury real estate.
Optimar International is established and ranked among the real estate leaders in South Florida with over 400 agents and a broad international broker network with multiple offices. Optimar International Realty has been a growing presence in the South Florida Real Estate market since 1998 and has now made a big move to 1000 Brickell Avenue in Miami.