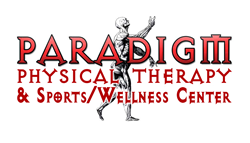 Your 1st Choice for Physical Therapy for 20 years
Odessa, TX (PRWEB) September 16, 2014
Paradigm Physical Therapy is proud to announce that they are now offering a new therapeutic treatment for their patients. Dry needling is a procedure that uses an acupuncture needle to treat a variety of musculoskeletal problems.
In this invasive procedure, a solid filament or acupuncture needle is inserted into the skin and muscle to create a trigger point. Using repeated strokes and without withdrawing the needle, the needle helps to deactivate and release the trigger point within seconds.
Trigger point dry needling is a very effective treatment technique to deactivate myofascial trigger points and the pain and dysfunction they cause. Dry needling can be used for a variety of musculoskeletal problems, including back and shoulder pain, extremity pain, headaches and migraines, jaw pain, buttock pain and leg pain.
While dry needling uses the same type of needles that are used for acupuncture, the two treatments are not the same. The main difference is that dry needling is a treatment directed specifically at a palpable trigger point in a muscle, whereas acupuncture focuses on meridian points to promote energy flow in the body.
During the procedure most patients do not feel the insertion of the needle, although it can cause some discomfort and pain. Some may experience a pain similar to muscle cramping or a little electric shock, which is called a twitch response.
It typically takes two to four treatment sessions for a patient to begin experiencing positive results from dry needling. Most patients report being sore after the procedure, and the soreness typically lasts between a few hours and two days.
Learn more about dry needling by visiting Paradigm Physcial Therapy online at http://paradigmpt.com or call the Office to schedule your appointment at 432-580-3300.
About Paradigm Physical Therapy:
Established as the most innovative and the best-equipped physical therapy clinics in West Texas, Paradigm's state-of-the-art equipment, expertly-trained staff, and Clinical Orthopedic Specialists in Physical Therapy team up to deliver the most comprehensive rehabilitation therapy programs available. Close communication with doctors and hands-on interaction with the patients are the basis of Paradigm Physical Therapy's success. Every Paradigm facility functions as a resource center for medical professionals, patients and the public. With the largest and best-equipped facilities in West Texas, Paradigm is the logical choice for those who believe they should have a say in the quality of healthcare they receive. For more information about Paradigm Physical Therapy, visit their website at http://paradigmpt.com or call the office at 432-580-3300.