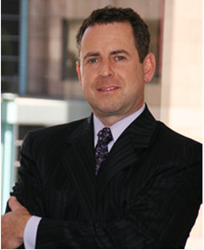 Everyone that is accused of a crime is entitled to an effective defense, but the main criteria in our legal system is that the burden of proof to convict a person falls upon the government
Los Angeles, CA (PRWEB) September 29, 2014
"It's a hard thing for parents to let go when their children are old enough to head off to college, and it's even harder when that child is a young woman. While parents can worry about their children maintaining good grades, making the right friends, and getting a good education, parents of young women have the additional burden of worrying about sexual assault on campus," said Mark J. Werksman of The Law Firm of Mark J. Werksman & Associates. The reality is that sexual assault is no stranger to higher education, and that number seems to be growing. In 2012, there were more than 3,900 reports of forcible sexual offenses on colleges throughout the country. (1) This number represents a fifty percent increase in just three years, and many experts predict that the actual number is much higher due to many victims not reporting the crime due to variety of factors, including a sense of shame.
California made national headlines recently when they passed legislation to address this problem. SB 967, or better known as the "Yes Means Yes" bill, passed 52-16 in the state assembly and unanimously in the state Senate and was then signed into law by Governor Brown. (2) The law makes a markedly different approach to handling what is considered consent. In the past, college students were drilled with the mantra of "no means no" in order to impart that any time a woman said no to sexual intercourse, it would be considered rape if a man continued to force the issue. Now the law has shifted to where an active "yes" has to be declared, as stated in the bill, "Affirmative consent means affirmative, conscious, and voluntary agreement to engage in sexual activity. ... Lack of protest or resistance does not mean consent, nor does silence mean consent." (3)
However, criminal attorney Mark J. Werksman of the Law Firm of Mark J. Werksman and Associates says that this new law may lead to unintended consequences.Chief amongst these unintended consequences is the new ambiguity that is now codified into law. A "no" response can be clear, but the positive affirmation of yes that has to be asked and responded to multiple times, according to the law, can become hazy. Defenders of the law say that nonverbal cues given out by the woman is enough to satisfy the "yes" requirement. One of the co-sponsors of the bill, Democratic Assemblywoman Bonnie Lowenthal, told the San Gabriel Valley Tribune that the affirmative consent standard is of a person physically saying "yes." (4) However, as Mark J. Werksman of the Law Firm of Mark J. Werksman and Associates points out, this new standard puts the burden of proof on the accused. When Bonnie Lowenthal was asked how an innocent person could prove consent under the new standards (short of having a written contract with notarization), her reply to the San Gabriel Valley Tribune was, "Your guess is as good as mine." (5)
This new burden of proof is troubling to criminal attorney Mark J. Werksman, who has said, "Everyone that is accused of a crime is entitled to an effective defense, but the main criteria in our legal system is that the burden of proof to convict a person falls upon the government. SB 967 upends that long-cherished legal practice, and even one of the law's co-sponsors says that proving your innocence against charges of sexual assault has become that much more difficult." (6)
Another facet to consider is that false claims of sexual assault do occur, and that the falsely accused may be forced to suffer both civil and criminal punishments. At the very least, the lives of those who are falsely accused are thrown into chaos, and it is quite possible for an innocent person to be sent to jail. Probably the most famous example of such a false accusation is the Duke lacrosse case back in 2006. Three members of the lacrosse team were accused of rape, and those young men were prosecuted by not only the legal authorities, but the faculty and students of the campus also condemned them. In the end, they were declared innocent in the court of law, but the damage had been done. (7)
Mark J. Werksman of the Law Firm of Mark J. Werksman and Associates believes that the new "Yes Means Yes" bill is sure to increase the number of reports, especially due to the fact that young people take more risks and the reality of alcohol consumption as a normal part of campus life. Now when a young man and women have a sexual encounter fueled by alcohol, the man faces the harsh reality that he could be accused of rape if the woman does not recall if he asked her if it was ok to continue and she said yes. The regret felt by such hookups the morning after can now lead to dire consequences under California's SB 967.
So what is one to do under the new law? The only sure way to avoid any issues is to have proof of consent, which is understandably hard to acquire in the heat of the moment. Nothing says romance like having a form ready to be filled out and notarized. If a person is falsely accused under the new law, the Law Firm of Mark J. Werksman and Associates emphasize that the accused retain legal counsel immediately. Do not make any statements to the college institution, campus police, or any other entity. Inform them that you wish for a lawyer to represent you and remember that this is a protected right. Such legal counsel will then work on your behalf to make sure that your rights are not trampled by the "Yes Means Yes" law, no matter how well-meaning its intentions.
References:
1) Washington Post - 7/1/14 - http://www.washingtonpost.com/local/education/sex-offense-statistics-show-us-college-reports-are-rising/2014/07/01/982ecf32-0137-11e4-b8ff-89afd3fad6bd_story.html
2) Time - 8/29/14 - http://time.com/3222176/campus-rape-the-problem-with-yes-means-yes/
3) California Legislative Information - 9/2/14 - https://leginfo.legislature.ca.gov/faces/billNavClient.xhtml?bill_id=201320140SB967
4) Time - 8/29/14 - http://time.com/3222176/campus-rape-the-problem-with-yes-means-yes/
5) Time - 8/29/14 - http://time.com/3222176/campus-rape-the-problem-with-yes-means-yes/
6) Quote from Mark J. Werksman, Criminal Trial Attorney
7) Wikipedia - http://en.wikipedia.org/wiki/Duke_lacrosse_case