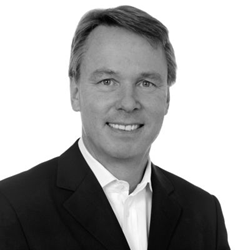 Kanngiesser's appointment comes at an inflection point for Seebright as it continues to engage the developer community and strategic partners. Kanngiesser has the unanimous support of our Board
Santa Cruz, Calif. (PRWEB) September 17, 2014
Seebright Inc., today announced that its Board of Directors has appointed Dirk Kanngiesser as Chief Executive Officer and Member of the Board of Directors effective immediately.
"Given the exciting opportunities our company faces in the AR/VR space, I am very pleased to welcome Dirk's experience to lead the company, drive our commercialization and explore strategic partnering opportunities. The expansion of our management team allows me to focus on our technology and its ability to enable brand new experiences," said John Murray, Seebright's co-founder.
Dirk Kanngiesser is a technology startup entrepreneur with more than 20 years of startup, operational and investing experience, having been instrumental in founding a number of startups such as Optilux and Ondeego. Kanngiesser also co-founded Palo Alto based German Accelerator, one of the leading startup accelerators in Silicon Valley. He was a founding partner of PolyTechnos, a Venture Capital firm based in Munich, Germany and a partner of pan-European VC group Baring Brothers Hambrecht & Quist. His operational experience has been shaped by roles at Siemens and Procter & Gamble.
"Seebright is a unique startup in the exploding space of AR/VR, which in many ways is still an emerging industry. It is with great excitement that I accept the invitation to lead the company," Kanngiesser said. "Seebright has the opportunity to be the market leader in "Expanding Reality," the unique blend of AR and VR experiences. Our product roadmap is exceptional and we will supply the market with a superior product at a highly attractive price point."
"Kanngiesser's appointment comes at an inflection point for Seebright as it continues to engage the developer community and strategic partners. Kanngiesser has the unanimous support of our Board," board member Doug Michels said.
With the addition of Kanngiesser, Seebright's Board of Directors consists of John Murray, Co-founder and CTO; Ezra Goldman, COO; Bill Keating, CMO; Ron Lachman, Partner, Lachman Goldman Ventures; and Doug Michels, angel investor.
About Seebright:
Seebright Inc. is an augmented/virtual reality startup located in Santa Cruz and Palo Alto, California. Seebright's head-mounted display provides new experiences to expand the reality of work, play and communication, powered by a smartphone and a wireless motion controller. Visit seebright.com or follow Seebright on Facebook (facebook.com/seebrightR), Twitter (@seebrightR) or YouTube (YouTube.com/seebrightR).