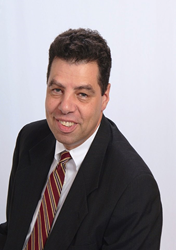 The greatest transfer of wealth is occurring as a result of the deregulation of energy in the United States.
Westwood, New Jersey (PRWEB) September 30, 2014
Thanks to state by state energy deregulation, millions of gas and electricity customers nationwide are lowering and their costs and practically eliminating their energy bill by buying their electricity and natural gas from an energy service company.
"Learning how to take advantage of energy deregulation is as simple as looking at your billing history over the past 12 months and clicking on an offer from an energy service company," says Matt Maginley, NJ Media and Marketing consultant. "The fact is that everyone should look over last year's bill for November through March to see how their rates change seasonally for their area. We are coming out of a seasonal low period and prices will go up dramatically on November 1st. In New Jersey we will probably see rates go up at least 19% over current rates. The good news is that consumers can buy their energy supply at a competitive rate and lock it in by going to any number of energy service companies."
An energy bill consists of two parts – supply and delivery. Consumers purchase energy supply from either an energy service company or a local electric or gas utility. The delivery portion of the energy service will continue to be provided only by the distribution utility. There is no change to how the service is delivered.
There are many energy service companies providing a wide variety of products and price options such as long-term fixed prices, variable rates, month-to-month plans, and "lock-in rates" during specific peak months of the year. Consumers need to look over the terms and conditions carefully as agreements can carry variable prices on a month-to-month basis, and purchase commitments for a specific period of time with early cancellation penalties.
Energy companies also give consumers the opportunity profit by referring other customers through direct enrollment programs. The four companies that offer such programs are stand out as the most popular: Enfiniti Global, North American Power, Ambit Energy and Ignite.
"When you think about home much it can cost to keep a home nice and comfortable during the year, it makes sense to take a little time to look into energy savings. The best part is that all of the information is readily available on a state by state basis from the energy service companies, as well as the local utility. The consumer selects the choice that's best for them," says Matt Maginley.
Managed Media Services and Marketing is involved in the coaching of people interested in learning more about how to profit from energy deregulation, as well as homeowners needing general knowledge about how to switch over and choose energy.
"We specialize in working with people at the local level, and are particularly interested in communicating with baby boomers and millennials who may need to advise parents, or other family members. Also there are jobs for those who are unemployed, underemployed or displaced being created in this emerging field," Maginley adds.
"We take into account that everyone has different needs when it comes to doing something new. One type of person might be interested in a home-based business and just able to get on an evening conference call. Another might respond better to a webinar. Some prefer a Google Hangout. And there are opportunities to work with teams through LinkedIn and Facebook Groups. We provide tons of free information to help get people started with their education," concludes Matt Maginley.
About Managed Media Services and Marketing
Managed Media and Marketing is an independent consulting and marketing firm owned and operated by Matt Maginley President and lead consultant. He may be reached at matt(at)maginley(dot) info