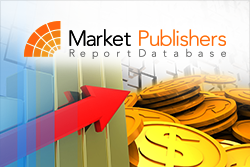 London, UK (PRWEB) September 16, 2014
Since the adoption of pediatric legislation, the number of paediatric clinical trials has risen considerably in line with increased investment in R&D for pediatric drugs. In the USA, over 350 product labels include novel paediatric information and more than 130 products have undergone a paediatric-focused safety review. In the European countries, there has been 221 changes relating to the efficacy and safety of medicinal products from the submission of old or new trials in children and 89 additions of dosage information for paediatric population as a direct result of Paediatric Investigation Plans. In spite of the evident success of the paediatric regulation, the submission of paediatric information is sophisticated, and the initiatives are not always helpful for encouraging innovation in the industry.
There is a lot to enhance the EU paediatric regulations and a revision of the legislation is due to occur in 2018. Meantime, there is huge potential for the industry to develop paediatric formulations and doses of generic and approved drugs, especially for use in transition nations where access to high-quality paediatric formulation is increasing. Furthermore, new business opportunities are available to create medicines targeting paediatric specific conditions in neonates and neglected and rare diseases and paediatric vaccines.
Topical research report "Pediatric Drug Development - Regulatory Challenges and Commercial Opportunities" worked out by CBR Pharma Insights is now available at MarketPublishers.com.
Report Details:
Title: Pediatric Drug Development - Regulatory Challenges and Commercial Opportunities
Published: July, 2014
Pages: 64
Price: US$ 2,995.00
http://marketpublishers.com/report/pharmaceuticals/drugs/pediatric-drug-development-regulatory-challenges-n-commercial-opportunities.html
The research report provides in-depth analysis of the paediatric drug development market. It gives an overview of paediatric medicines, the pediatric population, burning issues for paediatric drug development, unmet clinical needs, regulation & legislation, global harmonization, strategic considerations for developing paediatric pharmaceuticals, clinical research considerations, paediatric formulation issues, paediatric networks, patient access, business opportunities, generic formulations and dosing forms, neglected and rare diseases, and paediatric vaccines.
Reasons to Purchase:

Gain a detailed understanding of the present-day regulatory environment as well as the potential influence of FDA SIA regulations and the differences between EU regulation on worldwide paediatric plans.
Get wind of the key challenges connected to paediatric drug development and the ways to surmount these obstacles.
Learn what issues are to be addressed to enhance access to paediatric medicines and business opportunities in transition nations based on KOL insights.
Comprehend various strategies to design age-appropriate drugs in niche therapeutic areas in neonates, rare and neglected paediatric diseases and paediatric vaccines.
More in-demand research reports by the publisher can be found at CBR Pharma Insights page.