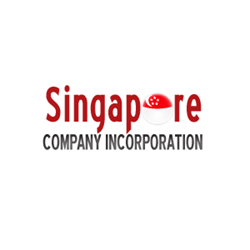 estimates say that more than 95 percent of professionals attain their residency through the PTS scheme
Singapore (PRWEB) September 16, 2014
Singaporecompanyincorporation.sg (SCI), a website for business formation in Singapore, has published a guide detailing the procedure and different pathways of attaining Singapore's permanent residency.
With Singapore being hailed as Asia's business headquarters, an increasing number of foreigners are wishing to make Singapore their home. At the same time, the annual grant of permanent residency by the Immigration and Checkpoints Authority of Singapore (ICA), government's nodal agency for immigration matters, is at its lowest in recent years.
Thus, the new guide by SCI will benefit foreign nationals in assessing and improving their chances of success before making the residency application.
"In addition, our guide gives out several tips on making a successful residency application in Singapore. If the applicant belongs to a niche industry, has qualifications from reputable institutions, has family ties in Singapore, possesses skills-set which compliments the local work-force, and is involved in some kind of voluntary social work; the chances of obtaining residency increase manifolds," said Ms. Cheryl Lee, manager at Singaporecompanyincorporation.sg.
In general, there are three ways by which a foreign national can become a Singapore permanent resident. The Professional, Technical Personnel and Skilled Workers scheme (PTS); Global Investor Program scheme (GIP); and Foreign Artistic Talent scheme (ForArts).
Of these, ForArts is meant for outstanding international arts professionals who want to obtain Singapore residency. Their application is assessed on the basis of their achievements in the field of performing arts, visual arts, literary arts, design and media. A strong track record of local engagements at leadership level and significant contributions to Singapore's arts and cultural scene are added advantages.
Another is the GIP scheme, which is aimed at successful entrepreneurs who satisfy either of the following two conditions. "The GIP applicant may invest at least S$2.5 million in a new business entity or expand an existing business operation in Singapore. Or else, the investment can be made in a GIP-approved fund, which in turn invests in Singapore-based companies," explained Ms. Lee.
But the approval rates of applications made under the ForArts and GIP schemes are not very high, which leaves PTS as the most preferred and popular scheme for becoming a Singapore permanent resident.
"It is advisable that holders of the city-state's employment pass, S pass, entrepreneur pass or personalized employment pass, complete at least six months of their stay in Singapore before applying for residency. Estimates say that more than 95 percent of professionals attain their residency through this scheme," added Ms. Lee
The final section of the guide compares PTS and GIP depending on the applicant's circumstances.
"Under GIP, permanent residency is more or less guaranteed but the scheme is only for those who have the capability of total business spending of more than S$1 million in Singapore every year. For PTS applicants, the general trend is that their duration of stay and social and economic contributions towards the Singaporean society, matters a lot in obtaining permanent residency," concluded Ms. Lee.
END-
To view the full guide, please visit http://www.singaporecompanyincorporation.sg/how-to/immigration-relocation/singapore-permanent-residence-application/
About SingaporeCompanyIncorporation.sg:
SingaporeCompanyIncorporation.sg is a portal for entrepreneurs and professionals who want to have a presence in Singapore. It is also a provider of company incorporation, as well as the related taxation and relocation services in Singapore.
80 Playfair Road
Singapore 367998
65 6850 5280
info(at)singaporecompanyincorporation(dot)sg