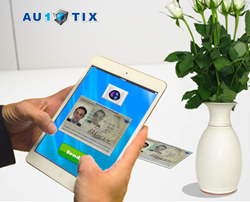 Template-matching based algorithms proved ineffective in handling the endless quality variations and new fraud techniques typical to customer submitted ID images. The breakthrough in automated online ID authentication efficiency came with launch of BOS.
Nicosia, Cyprus (PRWEB) September 17, 2014
Recent Pega publication quotes IDC Financial Insights research according to which worldwide spending on risk and compliance technology is expected to increase to $79.2 Billion in 2015. At the same time, Wall Street Journal reported that driven by increasing regulations, banks such as JP Morgan Chase and Citigroup increase compliance staffing as compliance and risk management become a top agenda. According to Pega, large financial institutions are exiting entire businesses and product lines in order to de-risk, thus reducing exposure and costs (http://www.pega.com/community/pega-blog/3-key-regulatory-trends-that-will-affect-your-it-investment-budget-for-2015)
Customer onboarding continues to be a particularly critical sore point. It is not only a matter of KYC compliance and fraud damages prevention but also a question of customer abandonment, which means loss of business. The more complex regulations become and the more international businesses get, the more errors are likely to be made and the slower are reaction times to customers. In the world of online, "manual" translates to expensive, inconsistent and slow, and "slow" translates to "poor service experience" and abandonment.
As mandated by KYC regulations, onboarding in financial services begins with verifying customer identity and personal data based on government issued IDs. Amazingly, the very first encounter of new customers with the enterprise's response has been one of the last to have proper technology solution till the last few years. Initial attempts to convert conventional physical-document examination technologies to online conditions failed. Template-matching based algorithms proved ineffective in handling the endless quality variations and new fraud techniques typical to customer submitted ID images. The breakthrough in automated online ID authentication efficiency came with launch of the BOS technology last year. Machine-learning enhanced image processing and new decision analytics increased effective handling to up to 85%, and enables 100% automation from document recognition to authentication and content extraction. This technology also enables the standard-setting 3-way authentication, where not only document data is checked but also the image itself is forensically checked for authenticity and file meta-data is extracted as well. In combining authentication with automated record generation for immediate screening and onboarding, AU10TIX BOS enables unification of compliance and onboarding, and facilitates streamlining and acceleration of customer onboarding. Coupled with subsequent process improvements, automated customer ID authentication and processing can help work towards the goal of accelerating customer acquisition by as much as 70%.
"While banks and financial service providers are challenged with the balance between compliance and abandonment, we are challenged with awareness and former experience", says Ron Atzmon, Managing Director of AU10TIX: "Some are still not aware of the availability of mature ID authentication and fast-track onboarding solutions. Some have been "burnt fingers" with inadequate solutions. Luckily, once BOS technology is tested against all other solutions the competitive and operating value is easy to see"
"70% speedier customer onboarding equals higher conversion success chances and higher effective traffic volume capacity", says Ofer Friedman, VP Marketing of AU10TIX: "We strongly encourage compliance and IT to learn how latest technology works. Unlike what some perceive, online ID authentication is multi-factor… It can be adjusted to enterprise policies. It is flexible to allow full automation or hybrid response policies. In other words, what may seem as primarily compliance and fraud prevention tool is actually a conversion accelerator and cost-saver. My advice is: Look at it. Test it. And do the business math"
About AU10TIX
AU10TIX Limited, a fully owned subsidiary of ICTS International N.V, deals with the authentication and digitization of identifying documents including Passports, identity cards, driving licenses and other complementary identifying documents. The company specializes in implementing hardware & software based applications used for scanning, identifying, content retrieval, authentication and validation of identifying documents. AU10TIX is a pioneer of all-channel (front-end and online) ID authentication and processing solutions. The company's products drastically reduce identifying document-based fraud, reducing the costs associated with client processing and enabling effective regulatory compliance, while making the sales and support operations speedier and considerably more efficient.
For more information, visit http://www.au10tix.com
About ICTS International N.V.
ICTS specializes in the development and implementation of innovative security concepts and solutions designed to meet the needs of a variety of industries, mainly aviation transportation, border control and sensitive facilities. ICTS International benefits from over two decades of expertise and international operational experience in transportation security, with a particular emphasis on high-risk environments, passenger processing transactions and the integration of security services to provide a comprehensive security solution. It also offers a wide variety of customized training programs, tailored procedures and a wide range of security consulting services. The company has developed and implemented unique technological solutions, based on its comprehensive approach to security, designed to enhance the level of security while accelerating the security check process.
For more information, visit http://www.icts-int.com
This press release contains "forward-looking statements" within the meaning of the Private Securities Litigation Reform Act of 1995, regarding the Company's business strategy and future plans of operations. Forward-looking statements involve known and unknown risks and uncertainties, both general and specific to the matters discussed in this press release. These and other important factors, including those mentioned in various Securities and Exchange Commission filings made periodically by the Company, may cause the Company's actual results and performance to differ materially from the future results and performance expressed in or implied by such forward-looking statements. The forward-looking statements contained in this press release speak only as of the date hereof and the Company expressly disclaims any obligation to provide public updates, revisions or amendments to any forward-looking statements made herein to reflect changes in the Company's expectations or future events.
Contact:
AU10TIX
Ofer Friedman, VP Marketing
Email: ofer(dot)friedman(at)au10tix(dot)com
Tel.: +357 (22) 007698
ICTS International NV
Alon Raich
Email: mail(at)ictsinternational(dot)com
Tel.: +31-20-716 3421