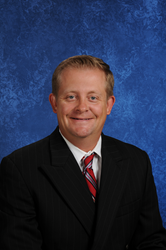 Mortgage Loans Made Easy!
Dallas, Texas (PRWEB) September 18, 2014
The loan that affluent self-employed home buyers have been waiting for is back, and available in Texas and in Washington state through the Mike Clover Group at Homewood Mortgage.
These fully amortized loans of up to $2,000,000 are being made available to borrowers with credit scores of 700 and above at 60 to 70 percent loan to value. Loans of up to $750,000 for second home purchases are available with 60% loan to value
The maximum cash back on cash out loans of up to $1,000,000 is capped at $400,000, with a loan to value ratio of 70%.
Jumbo loans are available only for single family, owner-occupied homes on ten acres or less. Borrowers must show proof of minimum liquidity requirements, dependent upon their loan amounts. These requirements are calculated after closing and may not include proceeds from cash out on a current loan.
The value of certain assets will be discounted for liquidity calculations. For example, stocks, bonds, and mutual funds will be discounted to 70% of the current balance and business account assets will be discounted to 33% of the current balance.
Loans will require a full appraisal and full documentation, including disclosure of assets, and liabilities. A minimum of 3 months bank statements for both business and personal assets must be provided, and bank deposits must reflect average monthly deposits to support stated income levels. All passive income, such as retirement, Social Security, interest dividends, and child support must be fully documented.
Borrowers must be self-employed and engaged in the same line of business for a minimum of two years. This will be verified via a business license and C.P.A. letter.
This Homewood Mortgage,LLC product is offered with a minimum loan amount of $417,001.
While the requirements for approval of these Jumbo loans are more restrictive than in the early 2000's, this offering could be exactly what's needed to jump-start the sale of high-end homes. In many markets across the U.S., homes valued at a million dollars or more remain at post-crash bargain prices, partially because loans have not been available to the high-earning self-employed.
For more information on qualifications for these stated-income jumbo loans, contact the Mike Clover Group at 800-223-7409.