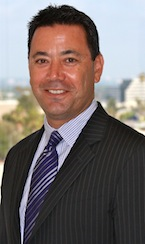 there are very few minor crashes when it comes to bicycles. While I absolutely encourage people to ride their bikes as much as possible, I also want them to be prepared for the possibilities
Los Angeles, CA (PRWEB) September 18, 2014
In an effort to educate the public about the importance of bicycle safety and to reward businesses that are committed to bicycle safety, the Los Angeles Department of Transportation has recently created a certification process that allows businesses to become certified "bike friendly" by LADOT. Business owners and others interested in the program can find a description and application for the program here at LADOT's Bike Blog. More information can also be found in this Los Angeles Daily News article by Olga Grigoryants which was published on August 13, 2014 ("L.A. moves toward bike-friendly businesses").
"The bike friendly program is fantastic and will likely encourage more people to use their bikes more often and will reward those who already take advantage of Southern California's many cycling opportunities," Nojima says. However, he warns that "the dangers of cycling should not be overlooked. This new program will allow business owners to promote themselves as bike friendly and encourage riders to visit their establishments. This is a win-win. And while the vast majority of people who ride their bikes in Los Angeles are perfectly safe, a small percentage will be injured by a negligent vehicle driver or be injured in some other way. This is why having appropriate insurance is so important. Perhaps the LADOT program will educate the public about this issue."
Many bike accidents, Nojima explains, lead to catastrophic injuries. "When someone is struck by a vehicle, even if the vehicle is moving slowly, the person on the bike can suffer broken bones, traumatic brain injury, paralysis, permanent disfigurement or worse," he says. Based upon decades of experience representing injury victims throughout Southern California, Nojima says, "I know there are very few minor crashes when it comes to bicycles. While I absolutely encourage people to ride their bikes as much as possible, I also want them to be prepared for the possibilities."
Nojima says that people who ride their bikes, especially if they own a car in California and abide by the insurance laws, may already have underinsured motorist and uninsured motorist coverage. This type of coverage is essential especially, Nojima asserts, since "Southern California experiences a very high number of vehicle-related crashes in which the driver is uninsured or leaves the scene of the accident. When such a hit-and-run occurs, the driver who fled the scene takes their insurance with them. In such cases, the victim's insurance becomes responsible for paying on the claim. A cyclist with auto insurance in California must be offered this type of insurance by their insurer. Every driver should purchase it. This coverage is supposed to cover them whether they are driving their car, riding their bike or even walking. Though drivers do not have to purchase this kind of insurance, it is well-worth the cost."
But simply because insurance companies in California are required to offer this type of insurance to their customers "the insured should confirm that they have this UIM (uninsured/underinsured motorist) coverage. The underinsured coverage is equally important for cyclists. Let's say you are struck by a car while you are riding your bike and the driver does stop and does the responsible thing. Their insurance coverage may not be adequate to cover your medical costs and other needs."
Nojima also says, "A cyclist may be out of work for a considerable amount of time and may even need to change careers as a result of their injuries. They may need lifelong medical care and need to make adaptations to their home for wheelchair accessibility. These costs can be enormous and this is when insurance companies can become extremely adversarial." These are exactly the types of cases that Nojima often handles.
"Insurance companies want to protect their own economic interests," Nojima explains. "As a former insurance company lawyer, I know that they will often aggressively fight to avoid paying a claim. If a hit-and-run is involved, the victim may often be locked in battle with their own insurance company. The insurer may endlessly delay the claim, deny it for no good reason, or even claim that their own client was at-fault. At Lederer & Nojima, we stand up for victims in these cases especially after they have suffered serious injuries as cyclists often do."
Lederer & Nojima do encourage people to ride their bikes as often as possible and to take advantage of the many opportunities that Los Angeles affords to cyclists. "Whether you are a competitive cyclist, a recreational bike-rider or you use your bike as your primary mode of transportation, we encourage you to enjoy all that Los Angeles offers for you: frequent the 'bike friendly' businesses, use the endless miles of bike lanes and paths throughout the county, find like-minded bicycle enthusiasts. There really is a great cycling culture in LA," Nojima says. "But be prepared. No matter how unlikely your chances of being injured in a bike crash, having the appropriate insurance is vital. And when even that is not enough, call Lederer & Nojima."