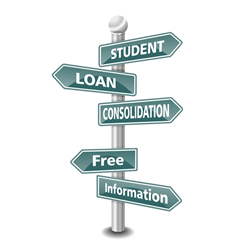 Score's launch will provide training, web portal, and the assistance needed necessary for its clients to understand the opportunity available and to be able to capitalize on it through the turn key solution that the company has developed
Mobile, Alabama (PRWEB) September 17, 2014
For companies that sign up for the Student Loan Training before the Credit Repair Summit, they will save $400 up front and the monthly access fee through January 1, 2015," according to Joshua Carmona, Vice President and Founder.
According to research from Progress Now, The student loan problem may have greater repercussions for the economy than the housing problem did. Student borrowers are delaying major life decisions, like buying a home or car, as a result of their student loans. The rate of home ownership is 36% less among those currently repaying student debt.
Consumer Financial Protection Bureau Director Richard Cordray recently compared the student loan environment to the "broken mortgage market before the crisis" and said his agency is watching it closely. The burden of student debt is jeopardizing the ability of young Americans to buy homes, start small businesses, and save for the future," he said in a statement last month.
"Score's entrance into the market provides agencies an opportunity to not only provide a deeper relationship with their clientele but to also increase the life time value of their customer. It's truly a win win win for everyone, "according to Joshua Carmona Vice President and Founder.''
"Score's launch will provide training, web portal, and the assistance needed necessary for its clients to understand the opportunity available and to be able to capitalize on it through the turn key solution that the company has developed, according to Joel Pate, President.
To Join the training webinar, use this link: http://ggafbxhk.megaph.com/
Credit Repair – A $10 Billion Industry
According to a 2013 Study released by the Federal Trade Commission, over 10% of American Consumers with a credit report have a bona fide error on their report.
"That means that a market of over twenty Million consumers need the services of a credit repair company. With stakes this high is it any wonder that the credit repair industry generated $10 billion in revenue in 2012 (Source: http://www.ibisworld.com/industry/credit-repair-services.html) and steady, multi-million dollar growth is projected for 2014 and the importance of company owners to understand that clarity of purpose, strategy and mindset will determine their futures and fortunes," according to company founder Joshua Carmona.
The Credit Repair Summit– Your Doorway to Success
A few of the topics that will be covered are at the summit other than "You're Not the Person I Hired: A CEO's Survival Guide to Hiring Top Talent" co-author by Brad Remillard are compliance, merchant processing, preparation course to obtain a FICO Pro Certification, sales, marketing, Social Media, SEO Local Search and much more.
About Scoreinc.com
Scoreinc.com, Inc., headquarter in Mayaguez Puerto Rico USA, with offices in Mobile Alabama, is a leading provider of services to the derogatory credit sector of the financial service industry through its Scoreway® Software Solution and credit report accuracy dispute services. The Scoreway® platform provides an end-to-end management solution that helps the companies that we serve manage the credit review and dispute process and to improve controls and profitability. Scoreinc.com services an ever growing list of mortgage company's, banks, credit unions, Realtors®, builders and credit service organizations through its innovative technology and credit report accuracy service. Contact Score for more information at 877-876-5921 or by visiting http://www.scoreinc.com