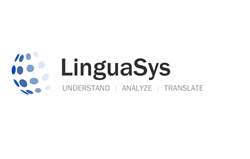 "Our natural language user interface technologies are changing the way enterprises and application providers are thinking because we offer superior products at a fraction of the cost and time it takes for our competitors to launch."
Boca Raton, FL (PRWEB) September 16, 2014
Openstream has signed with LinguaSys to deliver multilingual Natural Language Understanding solutions for Openstream's multimodal Enterprise Virtual Assistant (EVA) platform for its ISVs ,VARs, niche tech providers and call centers. EVA makes information available to users across text, chat, social media, instant messaging, calendar and email from one single intuitive dashboard on mobile devices, smartphones or tablets without having to download silo'ed applications for individual functions.
Openstream will be extending its EVA platform to include natural language voice and text interactions, so all EVA applications will have Natural Language User Interface capabilities. The first implementation will be for an EVA offering with one of the world's largest providers of CRM software.
"We're excited to be working with Openstream and to add even more value to their world-class context-aware multimodal mobile solutions," said Brian Garr, CEO of LinguaSys. "Our natural language user interface technologies are changing the way enterprises and application providers are thinking because we offer superior products at a fraction of the cost and time it takes for our competitors to launch."
"Integrating Natural Language Processing with our EVA platform greatly enhances its intuitive interface, freeing our users from having to deal with hierarchical menus and options and use natural conversational interface," said Balaji Narayana, Director of Operations of Openstream.
LinguaSys provides proprietary multilingual human language technology solutions, available in over 18 languages, to one of the largest mutual fund companies in the world; one of the largest multinational deposit banks; one of the world's largest hotel chains; a major U.S. mobile network operator; and federal government agencies, among many others.
With over one million users, Openstream innovates intuitive open standards-based technologies that change the way users interact with mobile devices and applications. Openstream enables enterprises & ISVs to rapidly develop, deploy and manage end-to-end secure, highly scalable mobile solutions. Openstream engages the complete mobile ecosystem, from enterprises, wireless carriers, device manufacturers and mobile value added service companies.
About Openstream
Openstream is a leading provider of Proactive, Context-aware Multimodal Mobile Virtual Assistant Platform (EVA) for Enterprises & Content Providers. EVA is a new way of delivering Apps and Content for the Engaging Enterprise, that addresses many of the key requirements & challenges of Lines Of Business and IT teams in implementing mobile solutions. EVA improves the user-engagement and experience by adapting to the users' preferences & priorities in delivering an "in-the-moment" personalized mobile experience – reducing the effects of information overload and data chaos. http://www.openstream.com/index.html @openstreaminc
About LinguaSys, Inc.
LinguaSys solves human language challenges in Big Data and social media for blue chip clients around the world. Its natural language processing software provides real time multilingual text analysis, sentiment analytics and fast, cost-effective natural language user interfaces. The solutions are powered by LinguaSys' Carabao Linguistic Virtual Machine™, a proprietary interlingual technology, to deliver faster and more accurate results. Designed to be easily customized by clients, the solutions can be used via SaaS or behind the firewall. Headquartered in Boca Raton, FL, LinguaSys is an IBM Business Partner. http://www.linguasys.com @LinguaSys
Contacts:
Brian Garr
CEO, LinguaSys
brian(dot)garr(at)linguasys(dot)com
+1 561-755-7150
Openstream Inc.
sales(at)openstream(dot)com
+1 732-507-7030