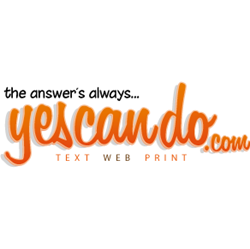 Now is definitely the time for us to grow, with increased business confidence being reflected in an uplift in sales
Havant, Hampshire (PRWEB UK) 17 September 2014
Hampshire based web design company Yescando have recently moved to new offices. After spending the last 5 years in a shared office space, due to the continued growth of the company, the need for more space has led them to find new premises at Basepoint Business Park in Havant.
The Havant web design agency have spent the last five years steadily building up a solid client base by designing and providing a web product that meets the needs and expectations of small to medium sized businesses throughout the South of England. Yescando provide clients across a wide variety of industries with a brand new website, backed up by a complete ongoing service package to ensure that their website is up to date, fresh and ahead of competitors.
As more and more business owners are realising the importance of effectively utilising their website to win new business, many companies are turning to Yescando to help build and maintain an online presence.
As well as constantly looking to update and improve their services, Yescando are always working hard to stay ahead of other Hampshire web design companies and to gain new business. In addition to moving to new, larger offices, Yescando also have plans to expand their business further by employing more members of staff.
Yescando Managing Director, Steve Roberts said:
"Now is definitely the time for us to grow, with increased business confidence being reflected in an uplift in sales. We have also taken the opportunity to reorganise the company structure with a view to accommodating the expansion by employing 1-2 more members of staff in the near future."
For more information on the web design services offered by Yescando, you can visit yescando.com.