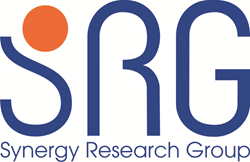 We felt it was important to create a resource like the Orange Paper for the clinical trail market in Ukraine.
MOSCOW, Russia (PRWEB) September 16, 2014
Synergy Research Group has debuted the Ukraine Orange Paper. The comprehensive report gives the best detail and analysis of the state of clinical trials in Ukraine. Data was pulled from a variety of sources, including Ministry of Health in Ukraine and the FDA, etc. The Ukraine Orange Paper will give readers actionable intelligence on clinical trials in the country.
The original Synergy Orange Paper is relied on by the local and international life science and business community involved in clinical trials in Russia since 2007. The Ukraine version will allow readers to compare current data with previous numbers to see year-over-year changes.
"We have offices throughout the region," said Igor Stefanov, CEO of Synergy Research Group. "We felt that it was important to create a resource like the Orange Paper for the clinical trial market in Ukraine. Better understanding into the benefits of conducting clinical trials in the region will ultimately deliver access to best-in-class treatments for patients here and abroad."
Ukraine has large patient populations across high-demand therapeutic areas such as oncology, central nervous system, and cardiovascular. The pharmaceutical market is growing in the country and per-patient spending is increasing.
"We worked with the Ukraine Ministry of Health, which allowed us access to the data that they accumulate on clinical trials in the country," Sergiy Pakharyna, Chief Country Officer said. "The report outlines the commitment the MoH has to ensuring that clinical trials in the country meet international standards and perform to the highest quality, something Synergy has been committed to since it was founded."
Synergy Research Group leads the market in full-service contract research in the region. The company has senior management teams with deep domain expertise, as well as executives with experience working inside regulatory agencies who speed the approval processes. Synergy has clinical research facilities in Russia, Ukraine, Kazakhstan, Belarus and Georgia.
About Synergy Research Group
Synergy Research Group, http://www.synrg-pharm.com, is a full-service Contract Research Organization (CRO) founded in 2002 that delivers its Troika Promise of Speed, Cost and Quality to clients. Synergy provides a full range of CRO services to help global pharmaceutical and biotechnology companies conduct successful and cost-effective clinical trials. The company provides transparency, access and control to sponsors during the entire project through its cloud-based monitoring system. Synergy has locations in Moscow, Saint-Petersburg, Novosibirsk, Yekaterinburg, Perm, Krasnodar, Almaty and Astana (Kazakhstan) and Kyiv (Ukraine). The company's headquarters are in Moscow.