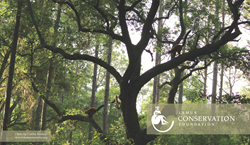 "Efforts like the KeepSafe Project help to keep these programs funded and educate the public on what wecan do to preserve these animals for future generations to appreciate." Paola Bari, artist and KeepSafe Project Coordinator
Myakka City, FL (PRWEB) September 18, 2014
Lee Nesler, Lemur Conservation Foundation's (LCF) Executive Director and CEO, and Dr. Laurie Marker, founder and Executive Director of the Cheetah Conservation Fund (CCF), will speak at the event. Dr. Marker, named a "Hero of the Planet" by Time Magazine, will be discussing her on-site work at CCF, the leading cheetah conservation organization in the world. CCF is based in Namibia, which is home to the largest remaining cheetah population, estimated at fewer than 10,000 animals. Ms. Nesler recently returned from Madagascar in September after several weeks working there with LCF's conservation partners. She has participated in field studies around the world, including Siberia, Costa Rica, India, Mexico, and Africa, and is an acknowledged expert in animal behavior.
Lemurs are now considered the most endangered primates in the world. Scientists estimate that all 103 species of lemurs could be extinct in 50 years without our intervention, and that half of today's known species will be gone by the end of this century unless we take action now.
Karen Michel, the event host, is the award-winning radio personality for National Public Radio (NPR) where she is frequently heard on the daily programs "Morning Edition" and "All Things Considered." Michel is the recipient of numerous awards, twice winning the prestigious Peabody award for her achievements in broadcast journalism.
About the KeepSafe Project: The KeepSafe Project is a joint effort with the Trevor Zoo at Millbrook School, a leading conservation organization, now in its 78th year of promoting a greater understanding of environmental issues. The zoo, which houses seven endangered species, offers tours throughout the year to the public. In June, the zoo completed a new exhibit on climate change titled "The Heat's On: Climate Changes Impacts and Actions." The centerpiece of the exhibit, which will be open during the October 18 event, is the iGlobe, a moving-image sphere that shows real-time images of Earth from space, and the impact of human activity on the global climate.
About Lemur Conservation Foundation: Lemur Conservation Foundation (LCF) was established in 1996 by Penelope Bodry-Sanders. LCF is a leader in the conservation and preservation of the primates of Madagascar through programs dedicated to observation oriented research, education, and lemur propagation with a commitment to infuse art into all of our mission programs. LCF is an American Association of Zoological Parks and Aquariums accredited private, 100-acre facility based in Myakka City, Florida. Our current lemur population of 47 animals thrives in naturalistic free ranging habitats ranging in size from 9 to 13 acres, and smaller enclosures for animals in need of a more specialized environment. LCF is a respected voice for science, conservation, education, art, and lemurs, the iconic image of the conservation challenges and environmental stewardship facing Madagascar and the world.