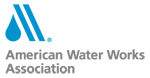 Denver, CO (PRWEB) September 16, 2014
The American Water Works Association has announced the release of its newest publication, Communicating Water's Value: Talking Points, Tips & Strategies by Melanie Goetz.
Water professionals are responsible for shaping and sometimes changing consumers' perceptions about water's value. Consumers can mistakenly undervalue water's worth by assuming it should be provided at no cost to the public. Communicating Water's Value by Melanie Goetz outlines how water professionals can encourage customers to appreciate water as the precious commodity it is by driving the message that it needs to be paid for just like other valuable services.
Communicating Water's Value offers tips and tools to assist managers, rate setting board members, communications staff and employees at both small and large utilities in shaping public perception about the value of water. The tactics outlined can especially be useful during situations such as advocating for proposed rate hikes or when conservation measures are needed. Communicating Water's Value also includes "success stories" from various utilities and corporations that implemented strategies that effectively shaped and changed the public's perception of the value of water.
Communicating Water's Value: Talking Points, Tips & Strategies is available in AWWA's online store.
Media Note: Review copies are available for media. Please contact Deirdre Mueller to request a copy.
About the author:
Melanie Goetz is a speaker, consultant and writer. She specializes in assisting water utilities to effectively convey the value of water and energy to their customers. With more than three decades of public communications experience, she has been a driving force behind community-supported rate increases and effective strategic marketing, education and outreach campaigns to change behaviors. An ongoing contributor to Journal - American Water Works Association, she holds a bachelor's degree in business from the University of Colorado Boulder and a master's degree in business administration from Old Dominion University in Norfolk, Va. President of Hughes & Stuart Marketing since 1980, Goetz serves as the Senior Account Executive.
About the publication:
Communicating Water's Value: Talking Points, Tips & Strategies
By Melanie Goetz
Published by American Water Works Association
ISBN: 978-1-58321-979-9
Softcover, 250pp.
Price: $59.95 AWWA members, $79.95 non-members
Product #: 20757
Established in 1881, the American Water Works Association is the largest nonprofit, scientific and educational association dedicated to managing and treating water, the world's most important resource. With approximately 50,000 members, AWWA provides solutions to improve public health, protect the environment, strengthen the economy and enhance our quality of life.