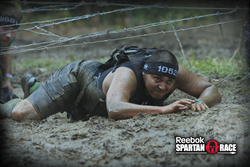 TPW's Jorge Mada shares on their Vacation Rentals site his previous and upcoming experience of the race.
Bondville, VT (PRWEB) September 17, 2014
TPW Management, a property management, vacation rental, and real estate firm is proud to host Spartan Race officials and international racers while also supporting fellow TPW team members competing at the Killington,
Vermont event this weekend, September 20th and 21st.
The Spartan Race is a series of obstacle races held around the USA and 14 other countries including Canada, Europe, South Korea, and Australia of varying distance and difficulty ranging from 3 miles to marathon distances. In 2012, they were voted Outside Magazine's "Best Obstacle Race." Spartan Race also has a military series in which obstacles are designed by the United States military. ESPN describes the Spartan Race as "a true test of will."
TPW's Killington Portfolio Manager Jorge Mada has competed twice before, and looks to lead the TPW Spartan Race team into action. Mada has recounted his previous experiences as well as his preparations for the upcoming "Beast" competition on TPW's Vacation Rental site.
Aside from lodging the officials and racers in Killington, TPW Vacation Rentals offers full service vacations to guests across the country. Whether it's a Vermont family ski vacation to Stratton, Okemo, Killington, or Mount Snow. A summer retreat to the oceanfronts of Delaware or Maine, no matter the season… TPW Vacations tagline "We Know Just the Place" appears to ring true for ideal east coast vacation rentals.
The past two years the Spartan Race in Killington has become the Vermont Beast World Championships seeing competitors from all over the world as well as locally. Saturday's competition is nearly sold out, with a few still available for Sunday – so act now! To find out more, click here. And if you're not looking for the challenge, come check it out as a spectator!
To find out more about TPW's Vacation Rentals this upcoming fall and ski season in Vermont, or any of their other services, call their Vacation Specialists today: 1 (855) 840-9141.