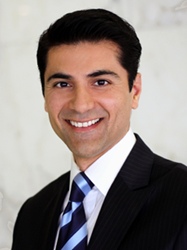 This is a pretty common injury for athletes such as Jadeveon Clowney.
Beverly Hills, CA (PRWEB) September 17, 2014
According to a September 8 report by USA Today, the number one overall pick in the 2014 NFL draft, Jadeveon Clowney, has suffered a torn meniscus. Clowney, a linebacker for the Houston Texans, underwent surgery the following day to repair the damaged meniscus. He is expected to miss four to six weeks while his knee recovers.
"This is a pretty common injury for athletes such as Jadeveon Clowney," said Dr. Sonu Ahluwalia, a double board-certified orthopaedic surgeon and sports medicine expert in Beverly Hills. "Fortunately, meniscus repair surgery is a safe and effective procedure. It is usually done arthroscopically, which allows for faster healing and recovery."
WHAT IS THE MENISCUS?
The term 'meniscus' refers to two wedge-shaped cushion of cartilage in the knee. These cush-ions act as shock absorbers between the thighbone and the shinbone. They also help stabilize the joint.
WHO'S AT RISK FOR A TORN MENISCUS?
Tears of the meniscus are common injuries, especially among athletes. Meniscal tears are par-ticularly prevalent among athletes who play sports such as football, soccer, basketball, and ten-nis.
"Common signs and symptoms of a torn meniscus include knee pain, stiffness, swelling, a feeling of instability, or reduced range of motion," said Dr. Ahluwalia. "Patients may also have the sensation of something catching or locking in the knee."
Treatment options for a torn meniscus depend location of the tear as well as the size and type of tear. In some instances, patients may be able to recover without meniscus repair surgery. In the case of athletes such as Jadeveon Clowney, surgery will be required in order to return to full playing capacity. Despite the injury, however, the outlook for recovery is positive.
"Jadeveon Clowney's procedure was done using a tool called an arthroscope, which lets the surgeon look inside the knee using several small incisions rather than opening the entire knee," said Dr. Ahluwalia. "Because of this, there is reduced damage to the surrounding tissue. We can expect to see Clowney back on the field well before the end of the season, depending on how his rehabilitation progresses."
ABOUT DR. AHLUWALIA
Sonu Ahluwalia, M.D., is an internationally acclaimed, board-certified orthopaedic surgeon and the Clinical Chief of Orthopaedic Surgery at Cedars Sinai Medical Center in Beverly Hills. His private practice specializes in sports medicine, shoulder, knee, and hip surgery.
Dr. Ahluwalia completed his orthopaedic training at the Harvard Combined Orthopaedic Surgery Residency Program in Boston, one of the most sought after training programs in orthopaedic surgery. He has completed three fellowships, two at Harvard Medical School and one at Lenox Hill Hospital in New York City on shoulder surgery, sports medicine, and joint replacement and joint preservation surgery. For more information please call 310.659.2910 or visit http://www.sonuahluwaliamd.com.