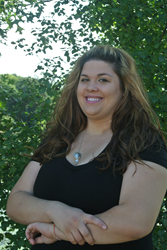 I love visiting with and getting to know the patients at Cliff Lake Dental Care. Stop in and say HI!
Eagan, MN (PRWEB) September 16, 2014
Cliff Lake Dental Care is proud to announce the latest addition to their team. Kristaleen is the newest dental hygienist to join Dr. Rauchwarter's team. The team at Cliff Lake Dental Care looks forward to working with her and knows she will bring many benefits to the office as well as to her patients.
Kristaleen grew up in River Falls, WI. She finished dental assisting school and graduated from Dakota County Technical College in 2003 and practiced dental assisting in the Twin Cities, Milwaukee, California and Virginia.
Her passion for dentistry led her to continue her education in dental hygiene while living in Lynchburg, VA. After graduation in 2011, she moved back to the Twin Cities to be closer to her family and has been practicing dental hygiene since then.
In her spare time, Kristaleen enjoys spending time with her husband Jonathan and son Evan, as well as volunteering at church, singing, running, playing basketball and swimming.
Cliff Lake Dental welcomes Kristaleen to the team and congratulates her on her new position. For more information about Cliff Lake Dental, visit their website at http://www.clifflakedental.com.
<br>About the Company: <br>
Cliff Lake Dental Care welcomes patients from Eagan and the surrounding areas, including Apple Valley, Burnsville, Farmington, Lakeville, Mendota Heights and Rosemount. Their goal is to provide patients with a comforting environment as well as excellent dentistry, knowledge and skills. Cliff Lake Dental Care can handle all emergency dental needs. The Cliff Lake Dental Care's team believes it's hard to do their job if the patient is uncomfortable. Therefore, the staff treats patients in a warm and respectful manner, paying attention to each patient's individual needs.
Dr. Jerry Rauchwarter grew up in White Bear Lake, MN and graduated from White Bear Lake High School in 1973. He continued his education at the University of Minnesota and received his Bachelor of Science Degree in Biology in April 1977. Dr. Rauchwarter attended the University of Minnesota Dental School graduating in June 1981. Since that time, Dr. Rauchwarter attends continuing education on a regular basis with particular interest in cosmetic dentistry, orthodontics, endodontics, gnathology (jaw and bite issues), and most recently anxiety free dentistry (using medication).
To contact Cliff Lake Dental Care, call 651-681-1676 or visit http://www.clifflakedental.com.