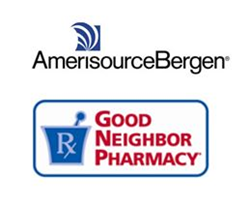 Chesterbrook, PA (PRWEB) September 18, 2014
Good Neighbor Pharmacy, a national independent pharmacy network, announces the launch of Good Neighbor Pharmacy University, an online central resource for network members to access information that will educate and empower pharmacy owners and their staff in today's marketplace.
"As the healthcare industry continues to evolve, Good Neighbor Pharmacy is a partner to community pharmacists as we deliver resources and tools to help their businesses thrive," said Scott Robinson, Vice President, Good Neighbor Pharmacy. "Access to this new online resource center will provide members with the knowledge and best practices they need to provide superior service to their customers and communities."
Good Neighbor Pharmacy University gives network members exclusive information and continuing education courses to support delivery of high-quality patient care. Innovative resources include:

Educational Resources: A range of seminars, webinars and Continuing Education courses, as well as a convenient training log to document course progress for pharmacy staff members.
Industry Articles: A variety of pharmacy business news that keeps members up to speed with what's happening in their communities and around the nation.
Knowledge Exchange: Opportunities to tap into the Good Neighbor Pharmacy network of pharmacists to facilitate co-learning and shared problem solving. The Knowledge Exchange will contain discussion boards, forums for sharing best business practices, and Q&A panels, among a number of other helpful tools.
Business & Marketing Tips: Monthly tips from business and marketing experts to help pharmacy owners build a strong brand identity through traditional marketing and social media channels.
For more information about Good Neighbor Pharmacy network, visit http://www.mygnp.com.
About AmerisourceBergen
AmerisourceBergen is one of the largest global pharmaceutical sourcing and distribution services companies, helping both healthcare providers and pharmaceutical and biotech manufacturers improve patient access to products and enhance patient care. With services ranging from drug distribution and niche premium logistics to reimbursement and pharmaceutical consulting services, AmerisourceBergen delivers innovative programs and solutions across the pharmaceutical supply channel. With over $100 billion in annualized revenue, AmerisourceBergen is headquartered in Valley Forge, PA, and employs approximately 13,000 people. AmerisourceBergen is ranked #28 on the Fortune 500 list. For more information, go to http://www.amerisourcebergen.com.