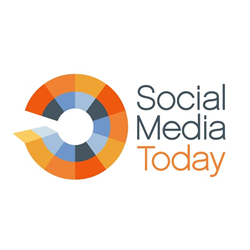 Atlanta, Georgia (PRWEB) September 17, 2014
Whether working internally or externally as the name and face of a large corporate brand, social change agents are seeing long-term career opportunities. This is according to the first annual Social Media Today 2014 Social Change Agent Survey conducted online from July 17 to July 28, 2014. The results of the survey are being announced on Tuesday, Sept. 16, 2014, at The Social Shake-Up 2014 conference at the W-Atlanta Midtown in Georgia.
Social Media Today produced the online survey of 347 industry members, as well as interviewed four key individuals who self-identify as social change agents. It was inspired by Susan Scrupski's pioneering work starting in 2009 with The 2.0 Adoption Council, which led to the founding of Change Agents Worldwide, a network of forward-thinking social champions around the world.
The survey focused on the impact a social skill set has on individual career performance and options. These skills include collaborative and network technologies, storytelling, crowd-sourcing across geographies and companies, as well as personal values placed on transparency and authenticity.
"Social change agents clearly have a passion to invest in--and take risks for--social business," said Robin Fray Carey, co-founder and CEO of Social Media Today. "These innovative attitudes are being made although more than half of the survey respondents replied that they have had to defend the values of social to colleagues or superiors. It underlines the fact that that the chances they take are essential to progress and even survival, and that they are willing to throw the social business gauntlet down now, rather than later, even if it means losing their job or choosing to move on to another."
Key takeaways from the 2014 Social Change Agent survey:

The majority of survey respondents are passionate about the values of social. It's not just a job for many. Many survey respondents shared their personal stories on how they took career risks to stand up for their convictions.
By an overwhelming majority, survey respondents see the social career occupation as positive, leading to greater visibility and opportunities internally and externally.
Those who indicated that they saw themselves as Change Agents were more likely to be the face of their brand, found Social to be a career boosting asset, and reported they are part of a team dedicated to social initiatives.
Click here for a copy of the complete survey results,
About Social Media Today
Social Media Today is an independent, online community for professionals in PR, marketing, advertising, or any other discipline where a thorough understanding of social media is mission-critical. Click here to learn more about the company and its other communities.