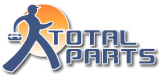 Quality Tools That Go To Work With You®
Fort Lauderdale, FL (PRWEB) September 19, 2014
Uniweld & Trane were among the brands presented to HVACR technicians in San Jose & Liberia at seminars hosted by Uniweld's authorized distributor in Costa Rica, Total Parts. The Liberia, Costa Rica seminar was held on Tuesday September 2nd at the Hilton Garden Inn, and the San Jose, Costa Rica seminar was held on Wednesday September 3rd at the Crowne Plaza. Both seminars were well attended and very well received.
Proper selection of HVACR equipment and tools and new product introductions were among the key topics covered. Richard Apodaca, Director – International for Uniweld and Monica Restrepo, Dealer Channel Sales Manager, each gave an overview of their respective product lines. Eduardo Oriana,Technical Manager of Dosivac, also presented on the proper techniques for performing a good vacuum and proper methods used to recover refrigerants.
Uniweld's NitroVue™ Nitrogen Flow Indicator, EZ Turn™ Anti-Blowback hoses and Nitrogen Sludge Sucker® Kit were among Uniweld's featured products. The Nitrogen Sludge Sucker® Kit when used in conjunction with the NitroVue™ flow indicator provide the perfect combination when purging and brazing systems. The NitroVue™ flow indicator is an easy to read flow indicator which gives complete control over the flow of nitrogen gas during the brazing of copper tubing in Air Conditioning and Refrigeration systems. The bright orange float ball visually confirms the flow of nitrogen gas and allows the technician to first "PURGE" the copper lines at 20+ SCFH and then reduce the flow to "BRAZE" at 3 – 5 SCFH during the brazing process, thus conserving its consumption and reducing operating costs.
The EZ Turn™ Anti-Blowback hose has a thrust bearing that reduces friction so the service hose can be easily connected to the access fitting while under pressure. The compact design fits in tight work spaces. Attendees appreciated the deep square knurling and textured orange and blue band, as it gave them easy fingertip control. Not having refrigerant leak and avoiding refrigerant finger burns, was another added plus!
Total Parts is dedicated to providing quality products, and to excel in their level of support and service to their customers. The seminars form part of an ongoing commitment by Total Parts to bring industry knowledge to HVACR technicians throughout the region.