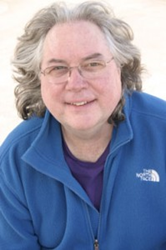 "Scaling Change is engaging social entrepreneurs in an unprecedented way by helping them understand the transformational power of their stories for change and embracing a collaborative dynamic learning model," said Raatz after speaking with Scaling Change
Boston, Massachusetts (PRWEB) September 16, 2014
The idea that film, TV, and web content can have far reaching implications for transforming humanity and the future of social good will take center stage at the 9th Annual Independent Television and Film Festival (ITVFest) in Dover, Vermont, September 26-28. Veteran marketing and PR professional, and transformational entertainment and media pioneer, John Raatz, will lend his considerable leadership in this arena as social entrepreneurs and socially conscious filmmakers alike explore how their messages for improving the world can reach a broader audience by working together. "We want to empower entertainment and media professionals and companies to produce and distribute content that inspires new awareness-based world-views for global audiences," said Raatz.
Raatz will be advising social entrepreneurs with a vision for changing the world and encouraging them to connect with the more than 1,000 expected filmmakers who will be attending the event. A change-maker himself, Raatz understands the need to amplify powerful stories about new initiatives to solve social problems. "Those of us who create entertainment and media content must think about the impact our work has on people and try to make that impact as positive and meaningful as possible," continued Raatz.
"John brings incredible depth and leadership to this conversation," said Valerie Vandermeer, founder and President of Scaling Change, the organization that conceived and developed this collaborative event. Raatz founded, along with co-founders author Eckhart Tolle and actor Jim Carrey, the Global Alliance for Transformational Entertainment, a non-profit organization dedicated to mobilizing and supporting entertainment and media professionals, who want to express their own transformational vision and values through their work.
An entertainment industry veteran, Raatz has represented scores of clients, many of them foremost transformational authors and performers and thought leaders including Eckhart Tolle, Fritjof Capra, Peter Russell, Daniel Quinn, Madonna, Kenny Loggins, Donovan and films including Mindwalk, A Brief History of Time, What the Bleep Do We Know!?, Peaceful Warrior, The 11th Hour, and Tom Shadyac's I AM.
Since 2004, Raatz has served as a member of a Grammy Awards screening committee, was a judge on the Blue Ribbon panel of the International Association of Business Communicators (IABC) Gold Quill awards, was a producer and industry judge at the Inspiration Film Festival in Los Angeles, and co-produced the 2006 Inspiration Film Festival. Most recently John was appointed Executive Director of the David Lynch Masters in Film Program at Maharishi University of Management. Raatz and GATE have joined with Pacifica Graduate Institute to create the world's first certificate program in transformational storytelling.
"We want to help passionate content creators find stories that will inspire them and also create social good," said ITVFest Executive Director Phil Gilpin. "Indie filmmakers are redefining the medium and revolutionizing the industry. They are a natural fit for collaborating with social entrepreneurs because they are already putting themselves out there on the edge of creativity."
Scaling Change, the organization responsible for bringing together social entrepreneurs and filmmakers at this event, believes that these two highly energized groups have enormous untapped potential for working together. "This concept and the collaborative nature of the workshops being offered, are unprecedented, but we have to be willing to try new things and see where they lead us," said Scaling Change President Valerie Vandermeer.
This is an opportunity for content creators and change-makers to find each other and connect based on what really matters deeply to them and join together to amplify that. These passionate change-makers will be converging on the tiny town of Dover, Vermont, September 26-28, hopefully to launch a new era in using filmmaking for social good.
"We are so grateful to have John speaking to this critical group. Social entrepreneurs are solving daunting human problems, but they are also transforming how we relate to each other and changing the process of how we transact social good through business endeavors. We expect our attendees will be quite moved by John's closing remarks and are very excited about the attention he is bringing to their work," said Vandermeer.
"Scaling Change is engaging social entrepreneurs in an unprecedented way by helping them understand the transformational power of their stories for change and embracing a collaborative dynamic learning model," said Raatz after speaking with Scaling Change Founder and President Valerie Vandermeer. In addition to other appearances during the three day event, Raatz will deliver the closing remarks at Scaling Change on Sunday, September 28th, just hours before the Red Carpet Gala that marks the end of the three-day festival. John Raatz has spoken about our human capacity to galvanize change in many diverse settings, including The World Bank, and often speaks of his personal experiences with transformational consciousness.
About Scaling Change:
Scaling Change (http://www.scalingchange.org) provides knowledge and tools required to build and grow successful social good businesses, and fosters connection and collaboration across industries to advance social impact. For more information, visit http://www.scalingchange.org, or follow our Facebook, Twitter, and LinkedIn pages.