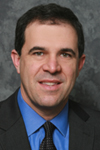 These international law practice reforms represent an important step forward in this area for the State of Texas.
Austin, TX (PRWEB) September 16, 2014
The Texas Supreme Court has recently issued its final approval for a set of reforms to the state's international law practice rules that had been recommended by a task force chaired by Haynes and Boone, LLP Partner Larry Pascal.
The order issued effective Oct. 1 incorporates various revisions made after a public comment period and contains the final version of the rules.
Pascal, who has worked to modernize Texas rules for the last ten years, said the changes represent a major leap forward for international law practice in Texas and largely match the rules of perennial market leader New York.
"These international law practice reforms represent an important step forward in this area for the State of Texas, and I am confident that they will enhance educational, professional, economic, and cultural ties between the State of Texas and its major trading partners."
Pascal also thanked all of the members of the task force, the Texas Board of Law Examiners, the State Bar of Texas and the Supreme Court for all of their hard work devoted to this issue, noting that he was "extremely grateful to have collaborated with such a fine group of professionals in working through a variety of important policy considerations for international law practice for the state."
As approved, foreign lawyers licensed in civil law countries will now be eligible to sit for the Texas Bar by completing an LLM Master's degree from an ABA-approved law school, in addition to the other typical bar requirements including but not limited to passing a character and fitness test. Common law applicants would have three different routes in order to be eligible to sit for the Texas Bar exam, including via a practice requirements approach for attorneys who have actively practiced law for three of the last five years.
The order also streamlines the registration of foreign legal consultants in Texas, which is likely to assist Texas companies in hiring experienced corporate counsel for their in-house needs related to their international expansion or operations.
In addition, the order permits licensed foreign attorneys to appear pro hac vice in a Texas court proceeding with the assistance of licensed Texas counsel and upon application to the court.
Finally, the Texas Supreme Court's order strengthens the LLM degree requirements by adding more required courses (also largely matching New York) and such curricular changes would be grandfathered to be effective two years thereafter.
Pascal said the changes enhance Texas' reputation as a modern international legal marketplace ready to make the most of trade with Latin America, Asia Pacific, and other regions.
He formerly served as the chair of the International Law Section of the State Bar of Texas, and in that capacity led the reform of the Texas Foreign Legal Consultant rule, which was modernized to more closely resembles the ABA Model rule. He also led the adoption of a resolution by the State Bar of Texas at its annual meeting calling for modernization of the international practice rules to be more in line with New York.
The Texas Supreme Court later appointed him as the chair of this task force in August 2009 and the task force submitted its unanimous recommendations in December 2012. He also serves on the board of directors and Secretary of World Services Group, an international law firm network with 130 member firms in 115 countries.
At Haynes and Boone, LLP, Pascal serves as the co-chair of the International Practice Group, specializing in complex corporate projects related to Latin America and Spain. He speaks Spanish and Portuguese and has been recognized by Chambers and Partners and Latin Lawyer for his leading corporate practice in the region.
About Haynes and Boone
Haynes and Boone, LLP is an international corporate law firm with offices in Texas, New York, California, Washington, D.C., Shanghai and Mexico City, providing a full spectrum of legal services. With more than 500 attorneys, Haynes and Boone is ranked among the largest law firms in the nation by The National Law Journal and has been named winner of a 2013 Thomas L. Sager Diversity Award by the Minority Corporate Counsel Association.